Think Pacific Volunteering in Fiji – Youth Empowerment for Sustainable Development
Key Information
Application Deadline: 21/02/22 at 9:00 am
Opportunity type: Extra-curricular opportunities, Volunteering
Ref: 10006364
Departure Date: 09/06/22
Return Date: 09/07/22
£1695 programme fee + £1200 flight costs (total est. cost of £2895): the estimated cost for travel, programme fees including accommodation. Students will also be required to pay for: UK and in-country transfers, DBS checks, visa (if applicable)
DMU Global Bursary: £400
Additional Funding: £590 + £1360 flight bursary for Widening Access Students as part of the Turing Scheme
Accommodation: Booked and provided by Think Pacific
Travel: Booked by DMU (students travel as a group)
General Enquiries: dmuglobal@dmu.ac.uk
Eligibility
This DMU Global opportunity is funded by the Turing Scheme, and is only open to students who meet the programme's Widening Access definition, as per the following categories:
Students with low household income or low socio-economic status (including those with an annual household income of £25,000 or less) – please note that this can only be verified for Home students by Student Finance England. International and EU students cannot qualify through this criteria. 
Students who are care-experienced
Students who have caring responsibilities
Neither of the students' parents can be found or it is not reasonably practicable to get in touch with either of them (estranged students)
Refugees and asylum seekers
As part of the application process, the selection panel will be looking for students with a demonstrable interest in public good, volunteering and contributing towards the UN's Sustainable Development Goals. In addition, due to the nature of the programme and host organisation requirements, the age limit of participants is 35 years old. There are a maximum of 15 places available, with a minimum of 8 participants required for this opportunity to take place. Students are recommended to check the eligibility criteria before applying.
Please note, that no DMU staff will be travelling with students as part of this opportunity, instead participants will be supported by Think Pacific and the host organisations in Fiji.
About
DMU Global in cooperation with our partner Think Pacific, are offering DMU students the chance to spend 4 weeks volunteering in Fiji in summer 2022. Students will have the opportunity to work as part of a team, contributing to community development initiatives that support the achievement of the Fiji National Development Plan, whilst staying with a Fijian family in a traditional village.

Think Pacific works with over 70 Fijian organisations to support the aims of the Fiji National Development Plan. Students will work on local initiatives in groups of up to 25 people and experienced leaders. This opportunity will provide students with

The opportunity will include:
For detailed information about this opportunity, please visit the De Montfort University-Students to Fiji page on the Think Pacific website.

UN Sustainable Development Goals
De Montfort University is the only higher education institution in the UK to be a global hub for one of the Sustainable Development Goals – SDG 16 to promote peace, justice and strong institutions. The SDGs were introduced by the United Nations in 2010 with the aim of improving the lives of millions of people by 2030.

Through our activities at DMU, we aim to contribute to all of the UN SDGs in a variety of ways. This DMU Global volunteering opportunity specifically gives students the chance to engage with the following Sustainable Development Goals: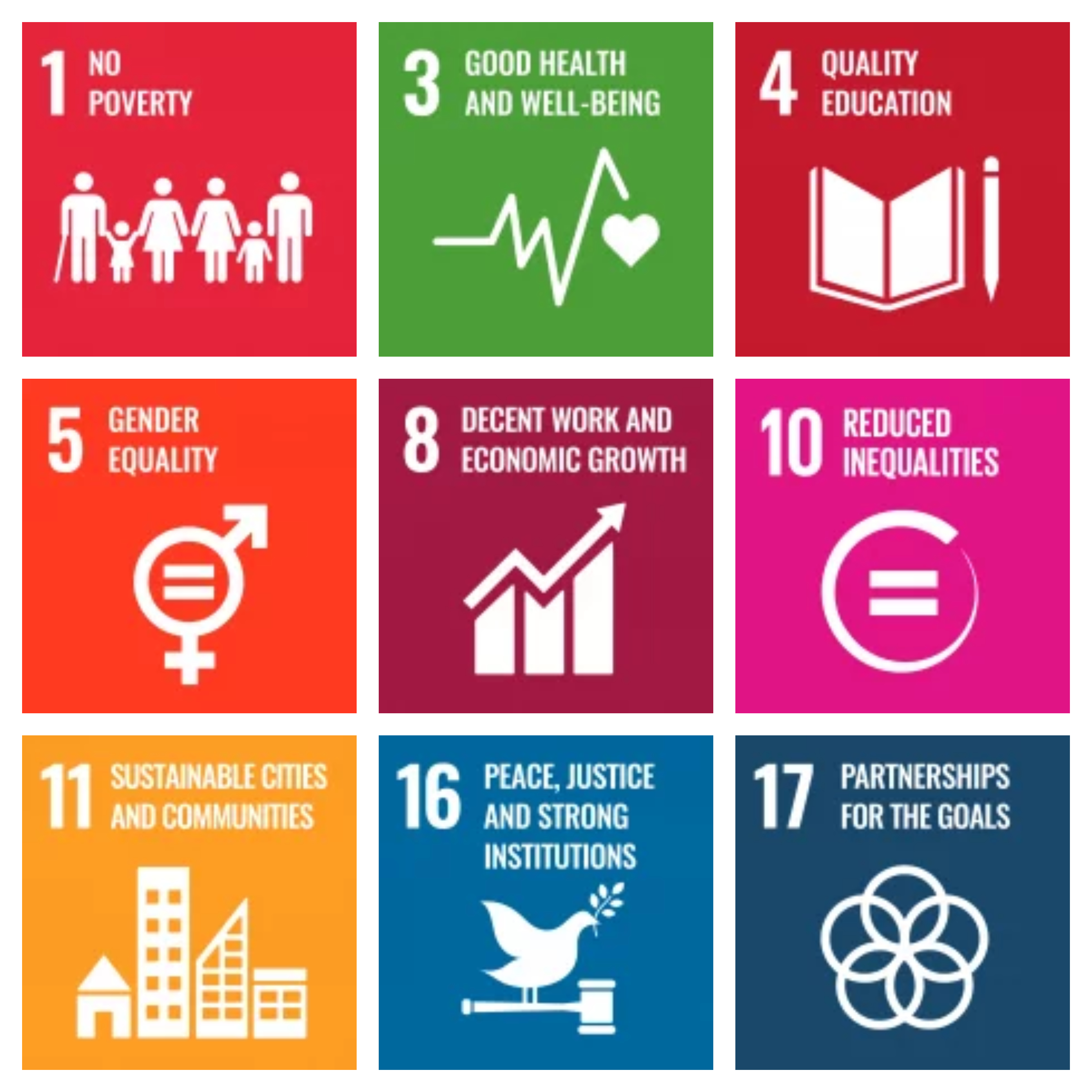 Learning Objectives
Participating in a DMU Global opportunity can help you develop a range of skills and competencies that enhance your studies and boost your employability. Through participation in this volunteering opportunity in Fiji we expect that students will develop the following: