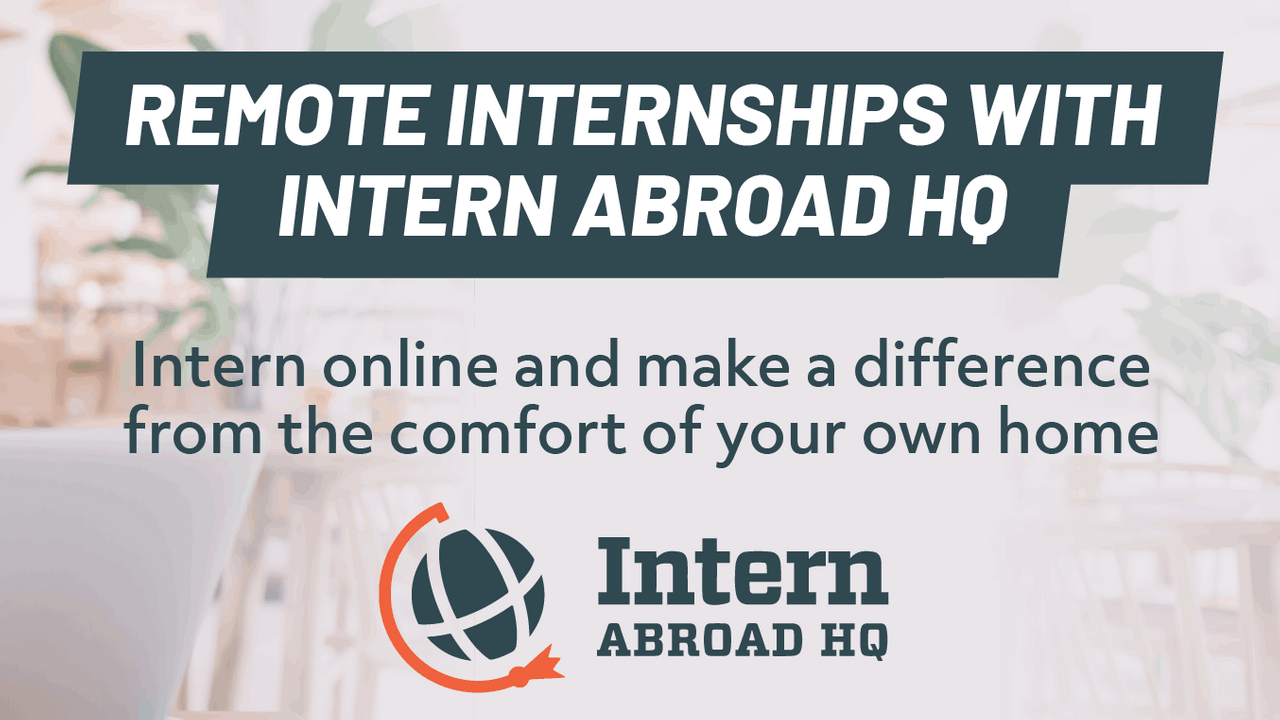 Eligibility
This opportunity is open to all DMU students, with a maximum of 10 spaces available. Students need to meet the eligibility criteria listed below:
Available to start the remote internship at the beginning of June 2022
Be able to commit 100 hours over a period of 5 weeks
Successful applicants will be awarded with a £400 DMU Global bursary to contribute to the internship cost of £715.
About
Intern Abroad HQ is a division of IVHQ, and the first global intern abroad Certified B Corporation, which provides students with the opportunity to participate in remote international work experience opportunities.
Students will have the opportunity to gain international work experience and boost their career prospects with a flexible, remote internship. Intern Abroad offers 71 virtual internship programs in 17 countries through a wide range of host organisations globally.
The remote internship structure will consist of 100 hours total contribution, spread across 5 weeks. Students will have some flexibility in organising their hours. Internship opportunities cover many faculties and include internships in graphic design, education, engineering and marine biology. For the full list of remote internships and countries, please check Intern Abroad's website.
A guided experiential learning curriculum is included with your internship and will assist in developing soft skills. There will also be a personal online orientation, coaching and weekly reflection modules which will advance skills in areas like communication and problem solving.
DMU Global is offering 10 part-funded places with Intern Abroad, and students who successfully complete their internship will receive an international reference letter.
Virtual internships will include:
For more information, please have a look at the Intern Abroad website below…
Watch the video below for an introduction to interning with Intern Abroad HQ…
Application
To be considered for an Intern Abroad Virtual Internship you will need to apply to DMU Global. To submit your application, please, click the 'Apply Now' button at the bottom of this page. We expect that this will be a competitive process, and recommend that students prepare their applications in advance, and make specific reference to their motivations and the expected benefits from participating.
All successful applicants will be informed by email within 72 hours of application deadline passing.
Key information