The opportunity advert on our website will specify whether accommodation and flights are being booked by the faculty or students themselves. If this information is yet to be confirmed, the faculty will give you more details once you are accepted on the opportunity.
If you are attending an opportunity which is not organised by DMU, you are advised not to book your flight until you have obtained a formal acceptance letter/email from the opportunity provider.
Which airport should I fly from?
Most UK flights depart from London airports, but it may be easier to fly from a closer regional airport (For example, East Midlands or Birmingham airports).
It is a good idea to think about the cost of travel to the airport within the UK as well as the cost of the flight. Even if flights from London airports are cheaper, once you add on any coach or train fare it might not be the cheapest option.
Although taking a coach to the airport is often the cheapest option, you may consider sharing a taxi with your friends if you are taking the same flight. Once divided between the four of you, the taxi may work out cheaper and more convenient than the coach. However, remember that you will need to consider how much luggage you have got and whether it will all fit. 
Please be aware that you should arrive at least 3 hours before an international flight or 2 hours before a European flight.
Which airport should I fly to?
Many big cities have more than one airport so you should carefully decide which airport to fly to.
The major airport is often used only by traditional airlines and will be closer to the city (recommended). Low-cost airlines frequently fly to airports that can be more than one hour's drive from your desired location.
Double-check the airport location online before booking your flight. Beware of similar sounding airport names. For example, Birmingham is the name of an airport in the UK but also of another in Alabama in the US.
It is important that you plan you airport transfer in advance. Some airports may not have a railway service running to the city centre and taxis may be quite expensive. Some of the flight search engines also allow you to book airport transfers, but you may check websites such as Rome2Rio for different options. 
Which airline should I fly with?
Airlines can usually be divided into two categories:
Budget/low-cost airlines don't usually offer any free extras. Whatever is not listed on the reservation will have an additional cost, including extra costs for checked-in luggage, meals, drinks and other services.
Traditional/national airlines usually offer a reserved seat, checked-in luggage and some food and drink.
Where should I search for and book flights?
The most popular search engines for flights are, Skyscanner, momondo and KAYAK. These search engines work by taking information from flight providers across the internet, however, they can't tell if a flight sale is coming up, so it is also worth looking on the actual airline websites for offers or cheaper prices. You may also use apps, such as Hopper, to book flights at a particular time to get the best deal.
Buying flights as early as possible is often the best way of ensuring you get a good price. Also, for long-haul flights you may be able to save money by taking a connecting rather than a direct flight, though remember this will increase your journey time.
When you proceed to booking your flights, make sure that you enter all of your personal details correctly as it could cost to change this information once the flight has been booked.
Accommodation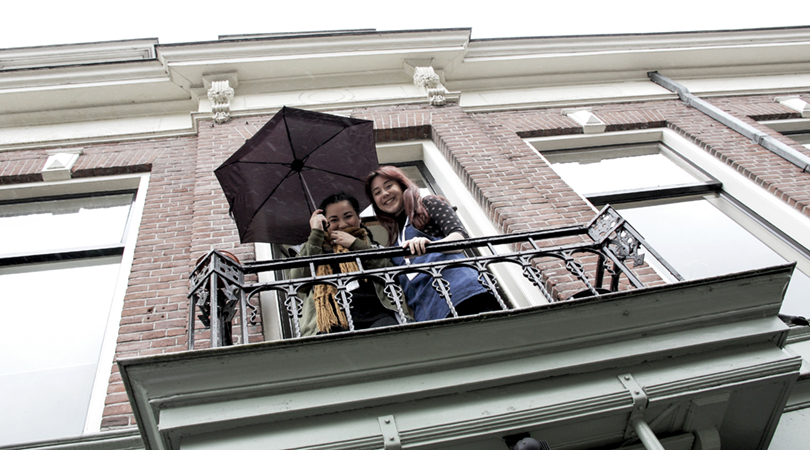 If the accommodation is not arranged by the faculty or opportunity provider you will be responsible for sourcing and booking your own accommodation. Guidance will be provided but we recommend that you book your accommodation after you have booked your flights. 
Types of accommodation
For short-term opportunities under one week, your accommodation may be either in a hotel, hostel or a bed & breakfast.
For longer opportunities over one week, your accommodation will either be provided on a host university campus or by an international opportunity provider.
For Erasmus+ or International exchange opportunities, you may be required to source private rented accommodation. Full details will be provided to accepted students.
Where should I search for and book accommodation?
Just like searching for flights, there are many websites where you can search for hotels, hostels or other accommodation. Some of the popular search engines for hotels and hostels include Trivago, KAYAK, Booking.com and Hostelworld. 
Make sure you check the location of your accommodation and the travel options available for you to get to the main location for your opportunity. Research the area of your accommodation to ensure it is safe, especially if booking privately owned rooms and flats.
It might be worth considering accommodation with free cancellation option in case you have to change your accommodation or withdraw from the opportunity due to unexpected circumstances.