De Montfort University (DMU) has a long record in supporting the widening participation agenda and has significant experience in meeting the needs of underrepresented groups both pre-application and post entry. We believe that every student should also have the chance to take part in international opportunities and we would like to support students from underrepresented groups to make the best of their time at DMU.
Widening Participation Funding
£200
In order to make DMU Global opportunities more accessible we have set up a special fund to help high-achieving students from widening participation groups that need additional financial support. The funding is paid as a supplement to the DMU Global bursary and offers a further £200 for all opportunities.
Eligibility criteria
All students offered a place on an academic-led trip that fall into one or more of the categories below can can apply for Widening Participation Funding:
Application deadlines
The health, safety and wellbeing of our students and staff is our highest priority. With the spread of COVID-19 globally, the risks posed to health, and advice from the likes of Public Health England and the World Health Organisation, DMU has taken the decision to cancel all DMU Global overseas trips until further notice.
Subject to approval by the University and providing travel is permitted, we hope to begin delivering overseas opportunities from September 2021. We have included provisional funding application dates below:
| Application round | Trip dates | Funding application dates |
| --- | --- | --- |
| 1 | 1 September – 31 December 2021 | 21 June – 5 July 2021 |
| 2 | 1 January – 1 May 2022 | 22 November – 6 December 2021 |
| 3 | 2 May – 31 August 2022 | 7 March – 21 March 2022 |
Application process
Before applying for Widening Participation Funding, you must have been offered and formally accepted your place for a DMU Global trip.
1. Complete application form
In your application you will be required to:
2. Application review
Once you have applied, a panel will review and make a decision on your application. Our aim is to review all funding applications in a fair, equal and transparent manner using the criteria below:
3. Application outcome
You will be notified of the outcome of your application within 14 days of the application deadline closing. All decisions taken by the panel are final. Successful applicants may be asked to update their bank details via the My Bank Account tile on MyDMU to allow us to transfer the £200 bursary to you.
Student stories
"I thoroughly enjoyed the trip to Tokyo where we got to experience amazing contemporary music and art. I feel grateful for the opportunity and the additional funding provided by the university, as it enabled me to draw inspiration for upcoming coursework."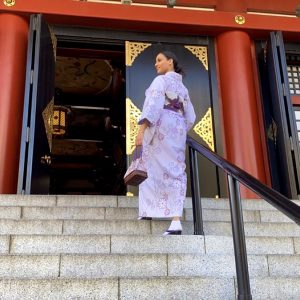 Hermione Alston-Edwards
Academic-led trip to Tokyo, Japan
"The funding has enhanced my studies and gave me the chance to use Berlin as my final architecture studio project. Over the course of the trip, I learnt how an architect may tackle a site analysis abroad, through critical thinking and cultural understanding."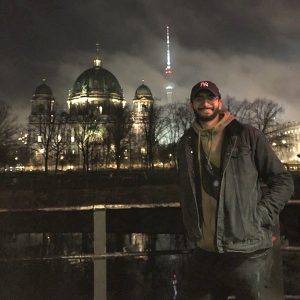 Rahul Doll
Academic-led trip to Berlin, Germany