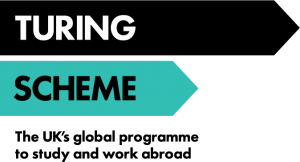 DMU receives funding via the Turing Scheme to specifically support students from disadvantaged and underrepresented backgrounds to participate on overseas opportunities that last between 4 weeks and 12 months. Provided below are the categories of students that meet the Scheme's definition of 'disadvantaged', and as a result qualifying for additional funding as outlined on the DMU Global opportunity advert.
Underrepresented students
We recognise that there are other students who may also come from underrepresented backgrounds that are not listed above. We do encourage from the categories listed below to also apply and benefit from the support and funding by both the Turing Scheme and DMU Global.
If you have any questions about the aforementioned categories and how these are assessed please email dmuglobal@dmu.ac.uk.