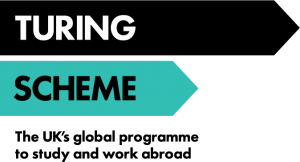 DMU receives funding via the Turing Scheme to specifically support students from disadvantaged and underrepresented backgrounds to participate on overseas opportunities that last between 4 weeks and 12 months.
Provided below are the categories of students that meet our definition of 'disadvantaged', informed by the guidelines provided by the Turing Scheme. Students that meet the criteria listed below will qualify for additional funding as outlined on the DMU Global opportunity advert:
If you are unsure whether you qualify for additional funding or have questions on the aforementioned categories and how they are assessed please email dmuglobal@dmu.ac.uk.