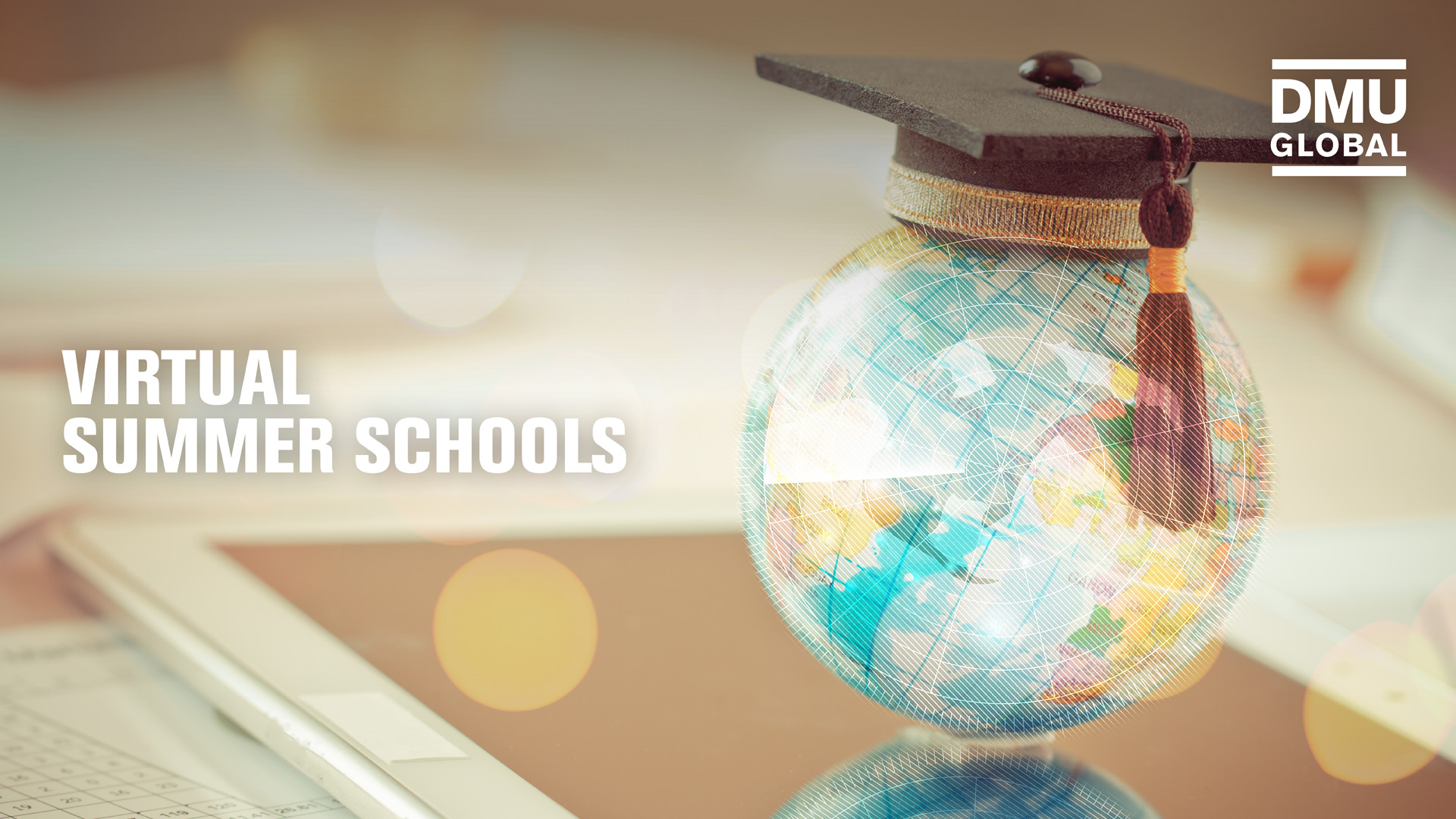 Eligibility
These opportunities are open to all DMU students. Application and opportunity dates will vary for the different summer school opportunities, therefore we recommend that you check that you are available for the duration of the course before applying.
Please check our eligibility criteria for further details.
About
In addition to the overseas trips that are on offer this year we appreciate that not everyone is able to travel right now. Therefore, DMU Global in cooperation with our partner universities globally are able to offer a range of virtual summer schools for you to take part in, that don't require any travel. There will be a range of topics on offer from different universities, with these courses giving you an excellent opportunity to meet students from around the world and engage in a specific subject area that is related to your degree, or entirely new to you!
The list below includes the available summer schools, including the cost (if applicable), deadline to apply, and link to the partner university website where you can find more information about the dates and courses on offer.
If you have any further questions about the virtual summer schools on offer, please contact us at dmuglobal@dmu.ac.uk
Subjects: Future Tech Bootcamp and Smart Contracts: token creation with ERC20 (all other courses are only offered in person)
Dates: 27 June – 1 July 2022
Cost: Free (potentially a small contribution of £15 to the Austrian Students Union may be required)
Application deadline: Monday 21 March 2022, 9am
Application
If you would like to apply for a summer school, click the 'Apply now' button below, and complete the fields in the application form. Students cannot apply directly to the University, and must apply through DMU Global in the first instance. We will notify you of the outcome of your application within 72 hours of the deadline passing.