Founded in 1889, Weber State University is an exceptional teaching university providing degrees in business, education, health professions, liberal arts, technology, and sciences to meet the needs of the region. The university offers more than 250 undergraduate certificate and degree programs, serving more than 26,000 students, drawn predominately from Utah but also including representatives from all 50 states and 47 foreign countries.
WSU takes pride in its student-centered environment, meeting the needs of both traditional and non-traditional students. A multi-campus institution, WSU's main Ogden campus is located 35 miles north of Salt Lake City.
Programmes of study
Weber State University offers a range of programmes of study that include Business, Communication, Computer Systems, Education, Engineering, Technology, Health Science, Arts and so on. Full details of the majors on offer can be found on the Weber State University website. Students studying Nursing and Midwifery are not eligible to apply, as Weber State University are unable to accept exchange students on their programmes.
Exchange students will be required to follow a full programme of study for the academic year based at Weber State University.
DMU student stories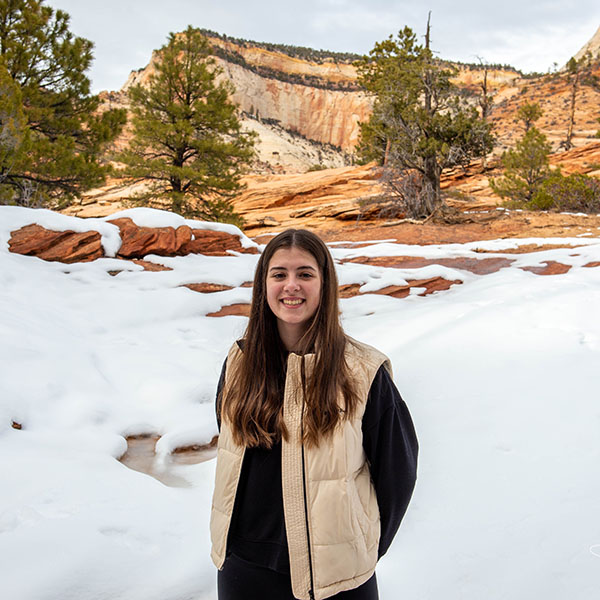 Georgia Fidler a third year Interior Design student, spent a year studying at Weber State University in Ogden, Utah. Below she shares her experience of living, studying and travelling in the United States. How did you find out about studying abroad and what made you want to do it? Since my first open day at the university, DMU Global,…
Learn more about campus activities and events
From athletics to the arts to countless other ways to spend your leisure time, Weber State University offers many activities, events, and programs for your enjoyment on campus throughout the year. Students have access to the Stromberg Complex and Weber State University's popular outdoor program which includes exciting outdoor activities such as camping, rock climbing, and canoeing. Click here to see a highlight of what you could get up to!
Weber State University is part of the NCAA I which is the highest level of intercollegiate athletics sanctioned by the National Collegiate Athletic Association (NCAA) in the United States.
Weber State University allows students to enjoy city life as it is located in the largest metropolitan region in the area. However, there is also a rich offer of ski slopes, mountain trails and lots more nearby. Thus, offering a nice balance of nature and urbanity. Weber State University encourage freedom of expression and value diversity. Through academic programs, research, artistic expression, public service and community-based learning, the university serves as an educational, cultural and economic leader for the region. They make sure that students' feel welcome at Weber State University.
Travel & accommodation
Visas & insurance
Costs
Living costs in the US tend to be higher than those in the UK. We recommend that you do further independent research to gain a better understanding of the cost of your year abroad. To help you, we have a created a simple cost comparison between the UK and USA: