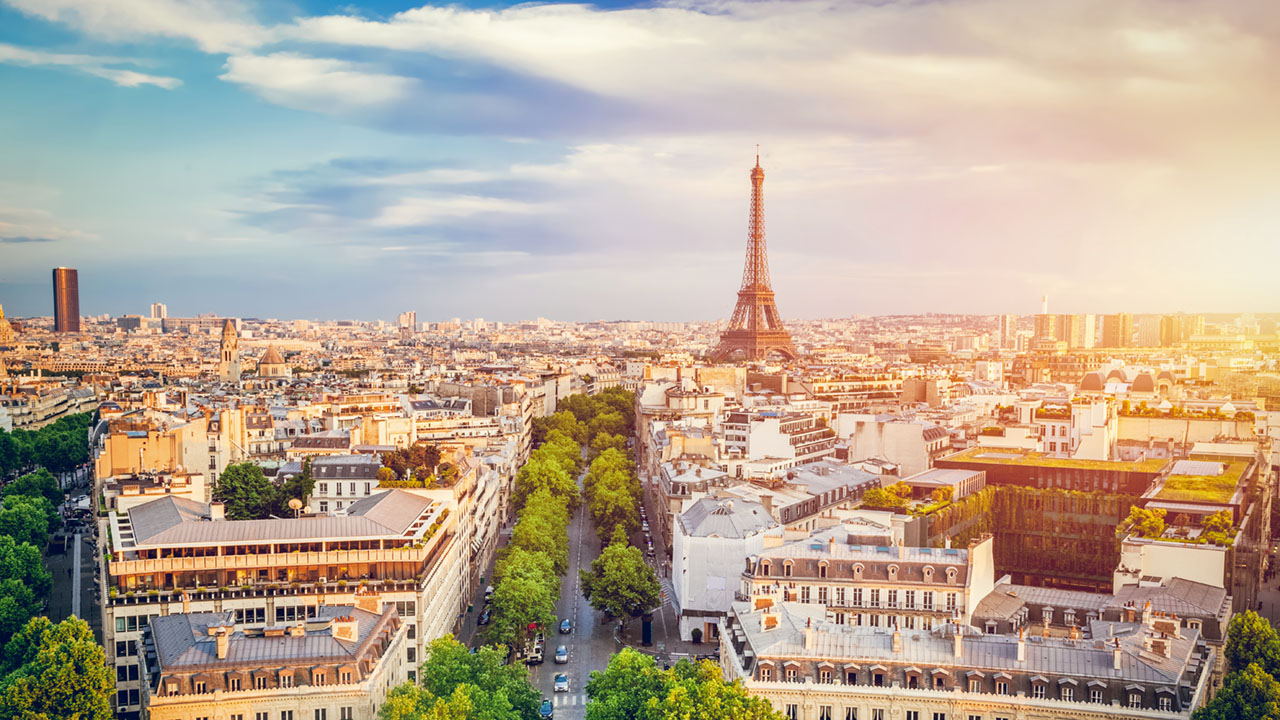 Sharelle is final year Fashion Textile Design student, and in February 2023 she travelled to Paris with her course to take part in the one of the world's most creative textiles trade fairs to gather information about the fashion industry. She shared her thoughts with us about her time in France…
Why did you decide to travel abroad with DMU Global?
I really wanted to come out of my comfort zone and travel independently in an unfamiliar country with people who I did not know well, with the intention of improving my communication skills to increase my confidence. Paris is notoriously known as a city which specializes in fashion, and I was keen to get ideas and inspiration from unique styles, cultures, and ways of living. The Premiere vision exhibition was something I was really looking forward to, and I wanted look at fashion textiles in a new light.
Were there any barriers that you had to overcome to participate on this experience? Were you nervous about anything prior to going abroad?
Yes, I am neurodivergent and it is hard for me to feel comfortable in social settings, especially ones which are unfamiliar to me. Going on this trip was a huge jump and step out of my comfort zone. Sometimes I find it hard to read cues in conversation so I was worried about several things such as interactions in shops and cafes, using the transport network, with the language barrier on top. Anything new like this causes me anxiety so I was pleased I was able to participate and have a good time.
How helpful was the DMU Global bursary in allowing you to participate?
It was extremely helpful. Being a student without the best financial situation, it's common to miss opportunities as such. This trip was very insightful on a personal level as well as educational and it wouldn't have been possible without the bursary. In addition, fashion textiles, or fashion courses, are expensive and intense, so it relieved some of the pressure and I didn't have to worry about forming a dent in my expenses to enjoy the trip.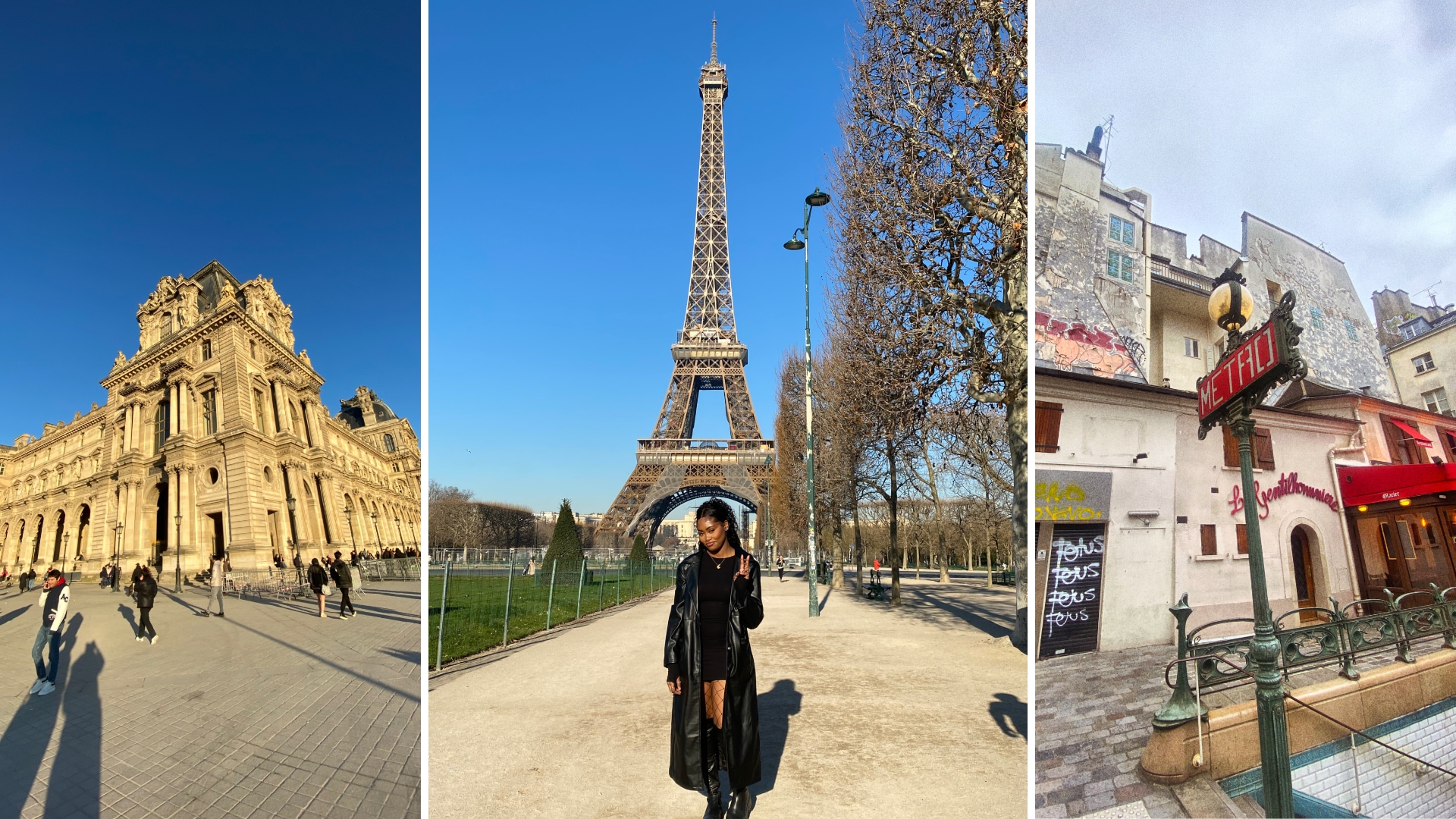 What was the highlight of your DMU Global experience?
There were a few highlights to my trip, one of them being proud of myself in terms of personal development and travelling independently. I also met a lovely person on the trip who helped me with some basic information and navigation and really made me feel at ease. I loved seeing some of the famous fashion houses on such a grander scale and was interested to see how so many of the stores were tailored to the brand itself. I loved seeing how multicultural it was, which made me feel much more comfortable exploring the city. By the end of the trip, I got the courage to go out on my own to get some food and this was a huge step for me in terms of personal confidence.
Did your DMU Global trip help further your understanding of your area of study
The Première vision exhibition opened my eyes to how many techniques there actually are for textiles, how many colour combinations there are, how many textures you can create and how many different aesthetic styles there are to suit a range of different designs. Sometimes it is easy to forget there is a whole world of creativity in your field when you are in the bubble of a small class at university, but going to somewhere like Premiere Vision made me realize how extensive an area this is and that there is perhaps a place for everyone with a strong vision.

Has your DMU Global experience inspired you to pursue further international experiences?
Yes, definitely! I have already booked in two trips for the upcoming year now as Paris has really opened my eyes to new possibilities. I don't feel I fear independence as much as I did before the trip. I'm from London and being a curious person, it was intriguing to see the similarities and differences between two major cities. For the most part, I realized it was nice to lose myself in a different place and do something that isn't a constant like staying in my local area. I am going to Barcelona and hopefully another place like Portugal later in the year and whilst I will be anxious, I feel much more confident in my ability to enjoy my experiences out there.