The second-largest university in the prestigious University System of Maryland, Towson University (TU) offers a welcoming environment for living and learning, close to the area's top educational, cultural and community hubs. TU's beautiful 329-acre suburban campus is located eight miles north of Baltimore and less than an hour's drive from Washington, D.C.
Towson University offers more than 60 undergraduate and graduate programs across a wide range of disciplines and has 22,500 current students.
Programmes of study
Towson University offers a range of programmes of study that include Business, Education, Art and Design, Music, Acting, Communication, History and so on. Full details of the majors on offer can be found on the Towson University website.
Exchange students will be required to follow a full programme of study for the academic year based at Towson University.
DMU student stories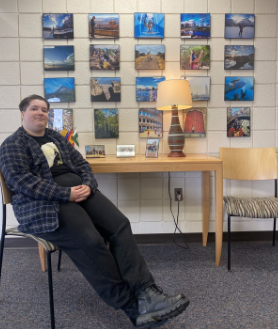 Felix Austin-Ricketts a third year Forensic Science student, spent a year studying at Towson University in Towson, Maryland. Below, he shares his experience of living, studying, and travelling in the United States. Why did you decide to study on exchange? I have always wanted to increase my confidence and get out of my comfort zone, but with…
Learn more about campus activities and events
Towson University offers a wide range of campus activities that exchange students are encouraged to participate in. From dance teams and Division I athletic fixtures, to guest lecturers and music concerts – exciting events and a host of student activities take place on the TU campus throughout the year. A host of arts and culture events are also a feature at TU, with more than 200 exceptional student and professional performances each year from theatre to dance to the visual arts.
In addition, Athletics is a big part of life at Towson. Towson University offers the most comprehensive sports program in the metropolitan Baltimore area, fielding 19 NCAA Division I varsity teams that compete in the Colonial Athletic Association. There is a sport type for every fan. TU offers countless ways to stay in shape and have fun! Towson students have free access to all Campus Recreation facilities, including the fitness centre, gymnasiums, pool and turf fields. Campus Recreation programs are a great way to stay active through sports and exercise, learn new skills, and meet new people.

Travel & accommodation
Visas & insurance
Costs
Living costs in the US tend to be higher than those in the UK. We recommend that you do further independent research to gain a better understanding of the cost of your year abroad. To help you, we have a created a simple cost comparison between the UK and USA: