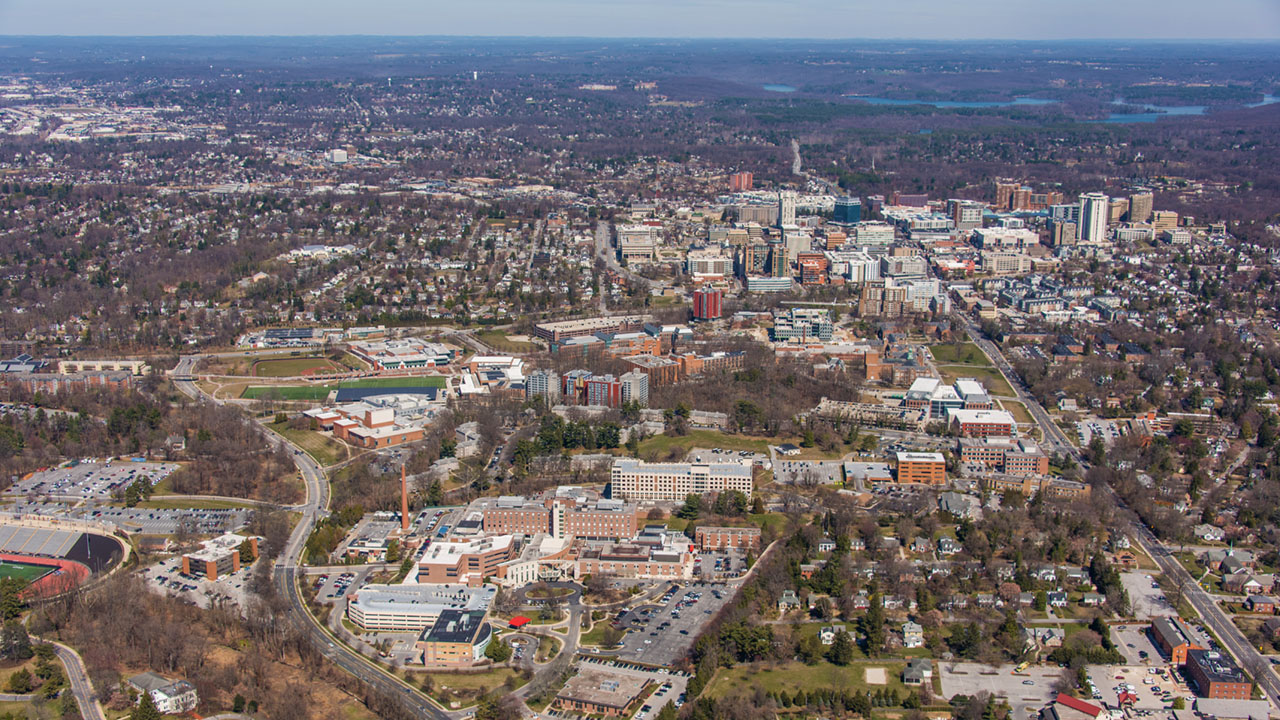 Felix Austin-Ricketts a third year Forensic Science student, spent a year studying at Towson University in Towson, Maryland. Below, he shares his experience of living, studying, and travelling in the United States.
Why did you decide to study on exchange?
I have always wanted to increase my confidence and get out of my comfort zone, but with an academic purpose, so this opportunity was perfect for me. I decided to pick Towson University because its forensic chemistry course was accredited, and the state was safe for LGBTQ2+ people.
Can you tell us about Towson University, and a little about Maryland?
My first impression was just how huge the campus was! There are designated buses that go around campus though, so it saves walking everywhere. The buildings are a nice mix of old and modern, like DMU, and they have up-to-date technology. They are also sports crazy, so they have amazing sports facilities and if you want to get involved with US culture, just go to a football game.
Obviously, food is important, and Towson University offer a wide variety of menus, including traditional choices, ethnic and international cuisine, and a good deal of vegetarian and low-fat options as well as kosher and halal menus, at 16 varied dining locations. My personal favourite location was Newell for the desserts, and Glen dining hall for the variety of foods!
In terms of academics, I loved that I could pick my modules per semester, even taking two modules that were not part of my degree (ceramics & acting), which was fun! The way in which you get taught is different too, with an emphasis on active participation to get a better understanding of the topics, and how high of a grade you get.
Maryland is quite a small state and is known as "America in Miniature" due to its variety in topography. If you are a beach person, then Ocean City is for you. It has a 3-mile boardwalk with plenty of tourist attractions. If you are more of a city person, then the Baltimore Inner Harbour is a tourist haven, with restaurants, museums, and an aquarium!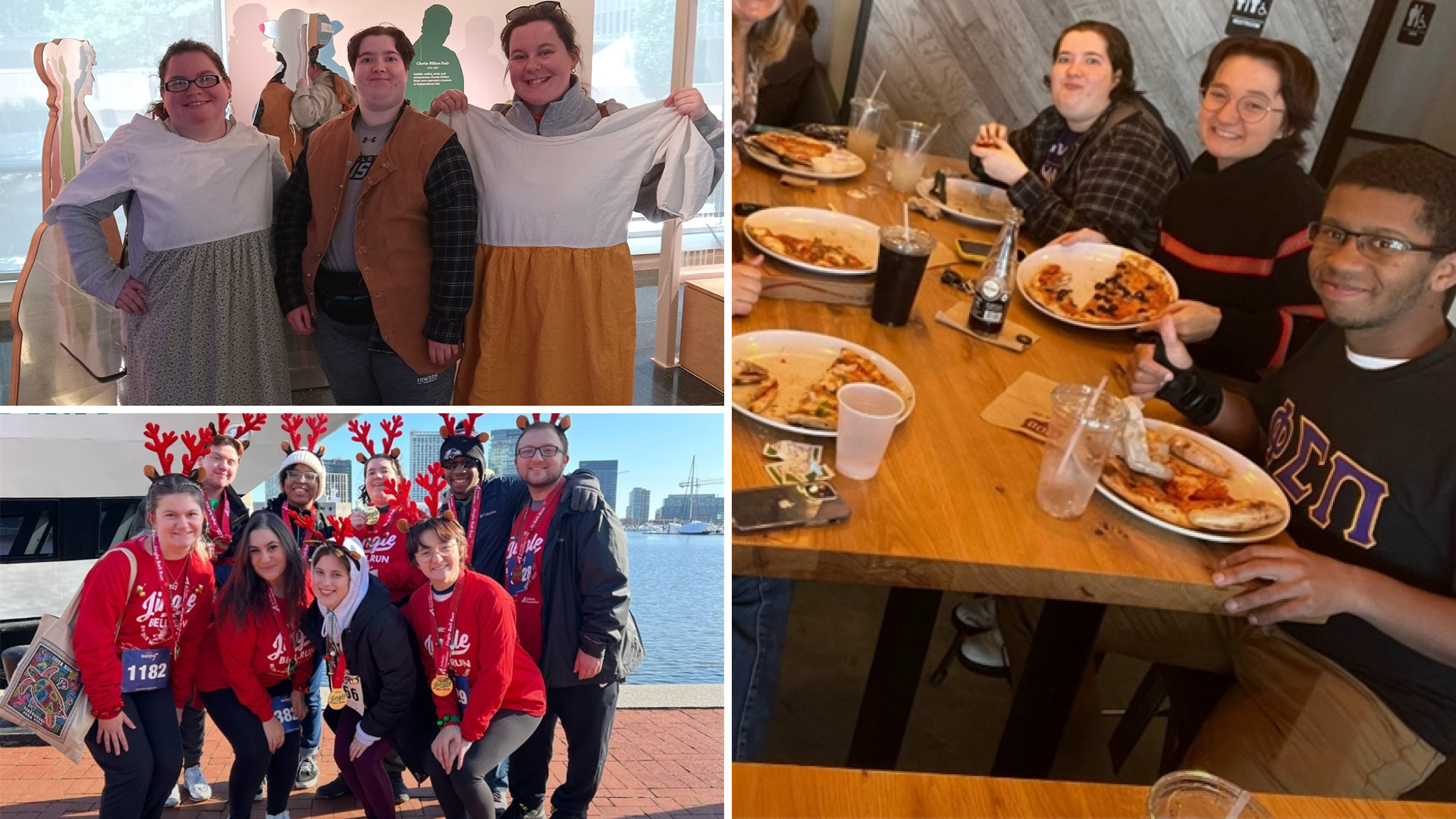 Did you find your host destination an expensive town/city to live in?
Yes, Maryland is very expensive due to the high tax, so be warned! On the bright side, the public transportation is good, and the local bus service (The Loop) is free! Due to the size of the US, you will have to rely on transportation to get around and explore. I recommend making friends who drive to take you around, or there are other services available that you can pay for.
What kind of accommodation did you stay in?
As an exchange student, I stayed on campus at the Residence Tower in the Global Village section, which is where all the international exchange students are put. In this accommodation, you had to share a room with someone, and in my case, I had a fellow exchange student from DMU as my roommate. There is a main open area in the centre of each floor, which is for socialising and chilling out, as well as a small study room.
Did you work or do any volunteering while studying abroad?
Yes, I volunteered throughout the year with the national honours academic fraternity Phi Sigma Pi (PSP). I had great fun litter picking in the local area, making cards for PSP's philanthropy Hugh O'Brian Youth Leadership Foundation (HOBY),and taking part in The Big Event was a really enlightening experience.
I also volunteering my time to become the scholarship chair on the executive council, which was great for enhancing my leadership skills, as well as educating people about UK culture. The bonus of joining PSP was making life-long friendships with some of the brothers, who will be coming to visit the UK soon!
I also joined and volunteered at the International Student Association (ISA). This opened my eyes to many different cultures and enabled me to explore the state of Maryland; we even went on a day trip to NYC! In my second semester, I was appointed as the community partnership chair on the executive board, which further developed my communication skills.
What would you say to somebody considering going on a year abroad?
Each experience is unique; how much you get out of this experience depends on your involvement. Personally, I grew in confidence. Academically, I was exposed to different pedagogy, like small class sizes, one on one time with the professors and active participation. This has made third year easier in terms of independent study and has already improved my academic performance. In terms of professional development, my soft skills evolved, and there was plenty of opportunities for networking at an international level. In summary, JUST DO IT!