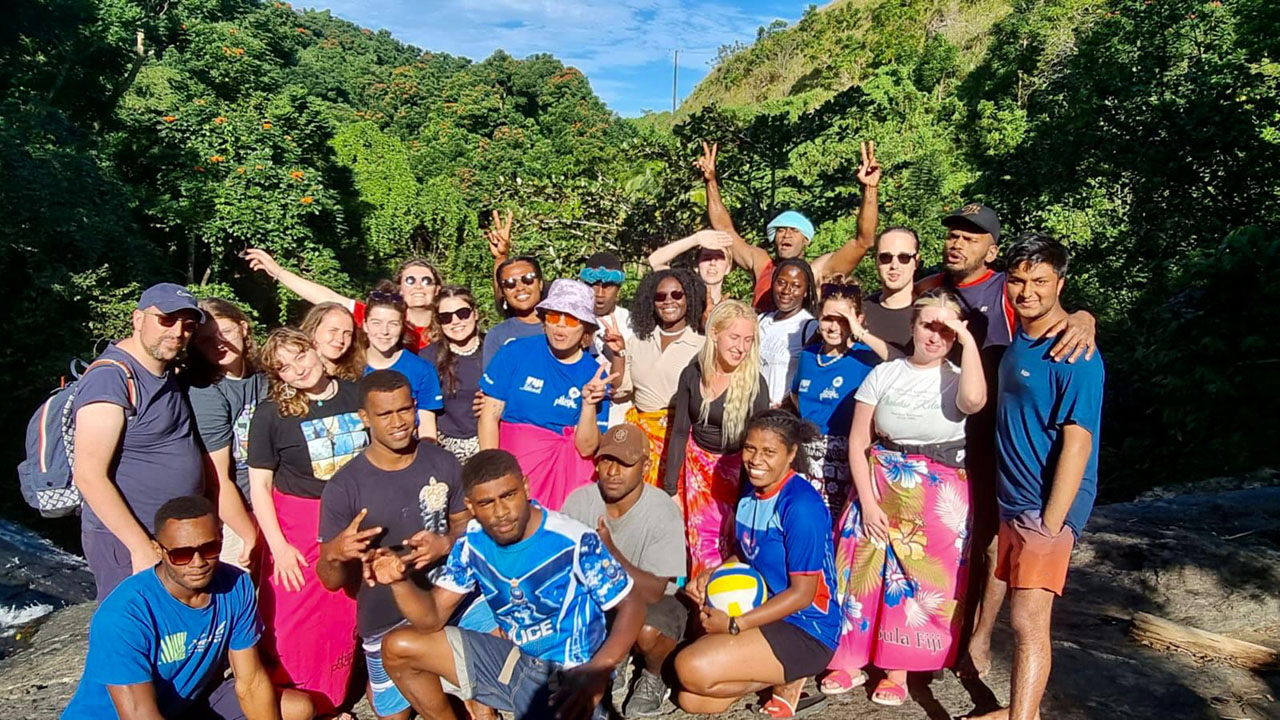 Stephanie Muthambulwa, a first-year Law student, has recently returned from her very first DMU Global opportunity – Volunteering in Fiji for four weeks with Think Pacific!
With a focus on youth empowerment for sustainable development, as a part of the opportunity, Stephanie lived with a Fijian family in a rural community and worked in a team to assist community development projects that help the Fiji National Development Plan succeed.
The opportunity was partly funded by the Turing Scheme and was open to students that meet their criteria to help widen access to international experiences. Below are some of her thoughts about the experience…
Why did you decide to travel abroad with DMU Global?
I decided to travel with DMU global because of the support and guidance that is provided especially for me not having travelled a lot by myself. I applied because I believed that it would be a good personal development step in my life. In addition, as I am a first-year student, I wanted to make the most of my time at university.
Were there any barriers that you had to overcome to participate in this experience?
One barrier that I had to overcome to participate in this experience was my lack of extra finances for the trip. I was unable to find a part job during my time in university and I was worried about the extra costs of the program, especially being a careleaver, meaning that I did not have any help from my family. I was able to speak to my social worker and she managed to help me get funding for the extra costs of the trip. In addition to this, I had to overcome my shyness and be confident in being the first to engage in a conversation in person (unlike the messaging we did on the group chat) with the other people coming on the trip.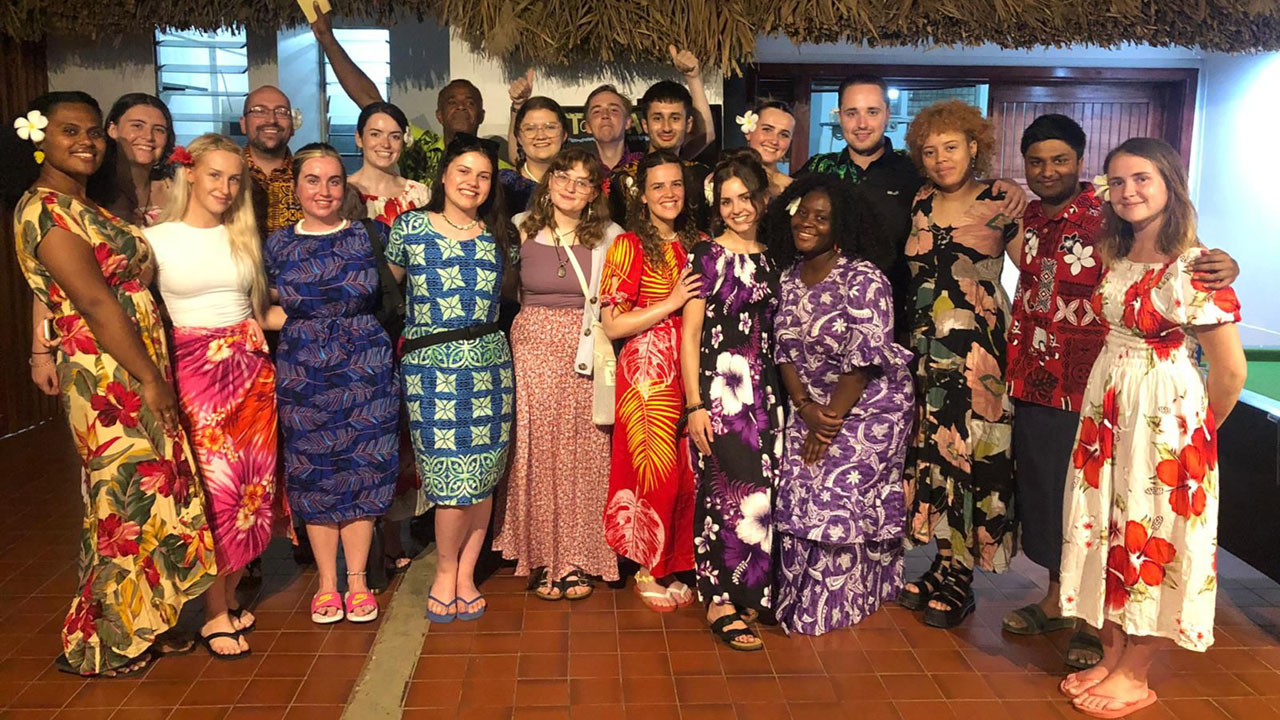 How helpful was the Turing Scheme bursary in allowing you to participate?
The Turing Scheme bursary was helpful for the trip in covering flights and the Think Pacific fees. This allowed me to secure my place in the program and feel less anxious about the major details. Once the flight was booked and the fees were paid, I didn't really have to worry about anything else.
Were there any local foods or drinks that you discovered and enjoyed?
The abundance of coconuts in Fiji means that the majority of the local cuisine is prepared using fresh coconut cream, and I love coconuts! My favourite meal would have to be the taro leaves which were boiled in coconut cream. However, I also loved lovo which is cassava, pork or chicken, taro leaves and dalo (taro) wrapped in banana leaves and cooked in the ground. The flavours were rich and delicious.
Due to the heat, I drank a lot of water, but I also tasted kava, a traditional Fijian drink that is consumed both medicinally and for social purposes. It has a really earthy flavour that not everyone would like, but after a few days, I got used to it. If you visit Fiji, I recommend that you give it a try. In fact, you might have already received a lot of offers before you even asked.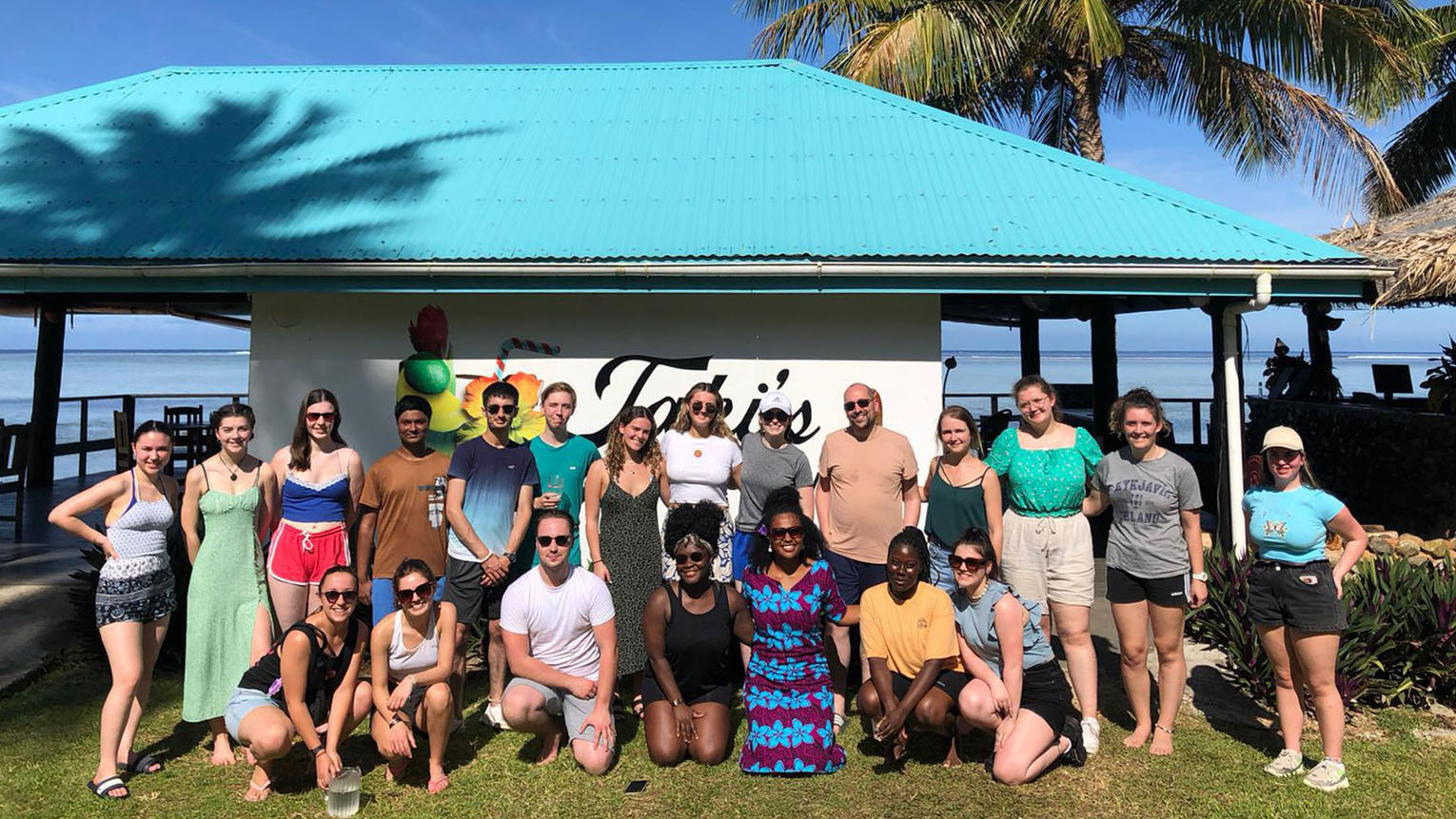 What was the highlight of your DMU Global experience?
The highlight of my DMU global experience must be the local aspect of the whole project. Living with a host family and getting to know them, spending time with them. We taught what in England are normal basic skills to which in return they taught us their culture and customs. At the end of the whole 14 days, I got to perform and show them what I learned from them. Also, I seem to pick up languages quickly so that was a bonus for me because now I know basic Fijian!!! I am still in touch with my host family, and they have told me countless times that I am welcome in their home anytime which is such an honour for me.
Has your DMU Global experience inspired you to pursue further international experiences?
This is my first DMU Global experience and it has 100% inspired me to apply for more programs that offer cultural exchanges or anything to do with volunteering and learning about people. I plan on applying for a year abroad as well to build more on my cultural and personal knowledge.
Finally, what would you say to somebody considering participating on a DMU Global experience?
Go for it, you won't regret it! Even though it might seem daunting, and you may be worried about meeting people or talking to people, there will always be someone to talk to. Worrying about settling in, trust in time, and soon it will be home. Do things that you are afraid to do, that is what aids growth!