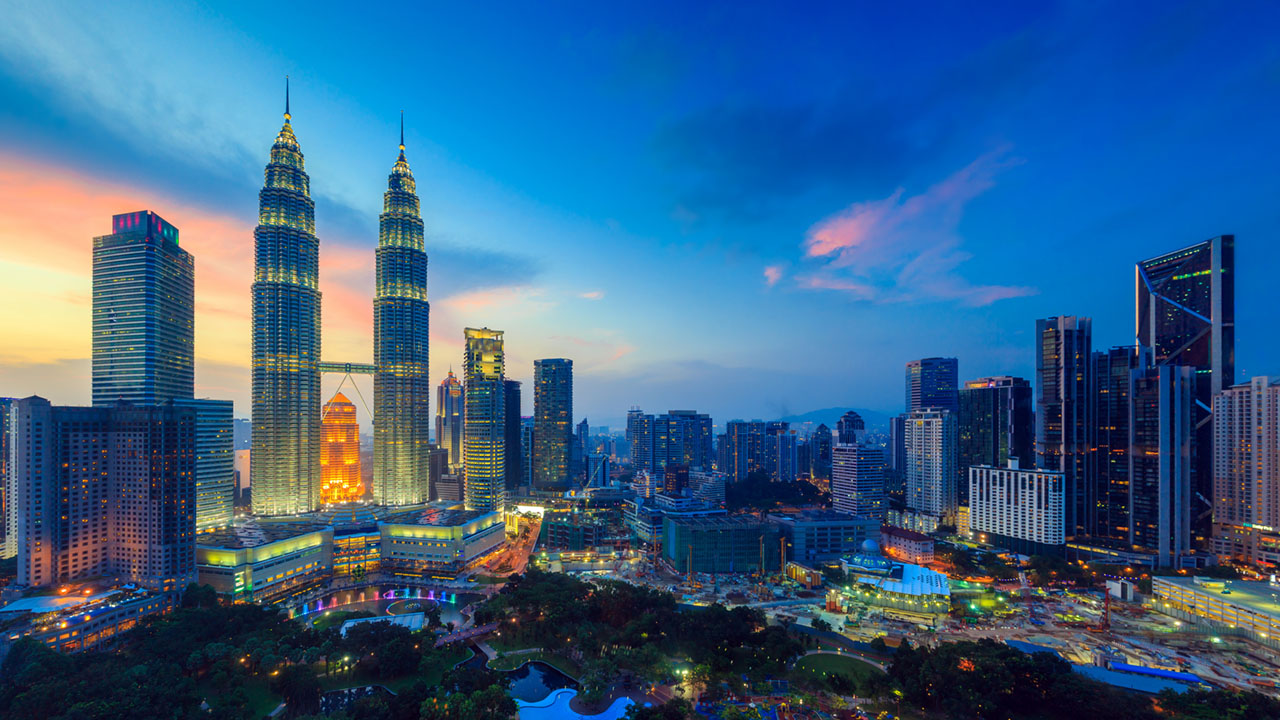 Edward is a third year Energy Engineering student, and in July 2023 he travelled to Kuala Lumpur in Malaysia as a part of an academic-led trip to explore a global perspective in engineering. Below, he shared his thoughts about his time in Kuala Lumpur.
Why did you decide to travel abroad with DMU Global?
I was alerted about the opportunity through my mailbox as I went to one of the stalls in a fresher's event and signed onto the mailing list. I saw that there was an Engineering trip which immediately caught my attention, plus it was in Kuala Lumpur which I had already seen amazing pictures of on social media!
Both me and my housemate were able to go onto this trip, so we decided to go together. We are both keen travelers and we already had discussions about going travelling together and at the perfect time this opportunity came up.
Neither of us had gone to Asia before but we felt safer knowing we were going with other people from DMU so there was a large group of us when wandering about the city. Lastly the DMU Global bursary came in really handy, and allowed us to save more money to spend on the trip.
What activities did you participate on whilst abroad?
Our trip was a mixture of learning and relaxing, one day we travelled to the KL University of Technology and Innovation and had a tour of the immense building which featured so many cool gadgets and projects such as augmented reality headsets as well as industrial wireless-controlled drones. Other enjoyable activities included going on a safari and seeing tigers and rhinos, as well as strolling around the street markets and seeing what the locals had to offer.
All of this was interspersed with having amazing Malaysian cuisine with a fantastic group of people. We all got along and had a laugh every time we sat down together.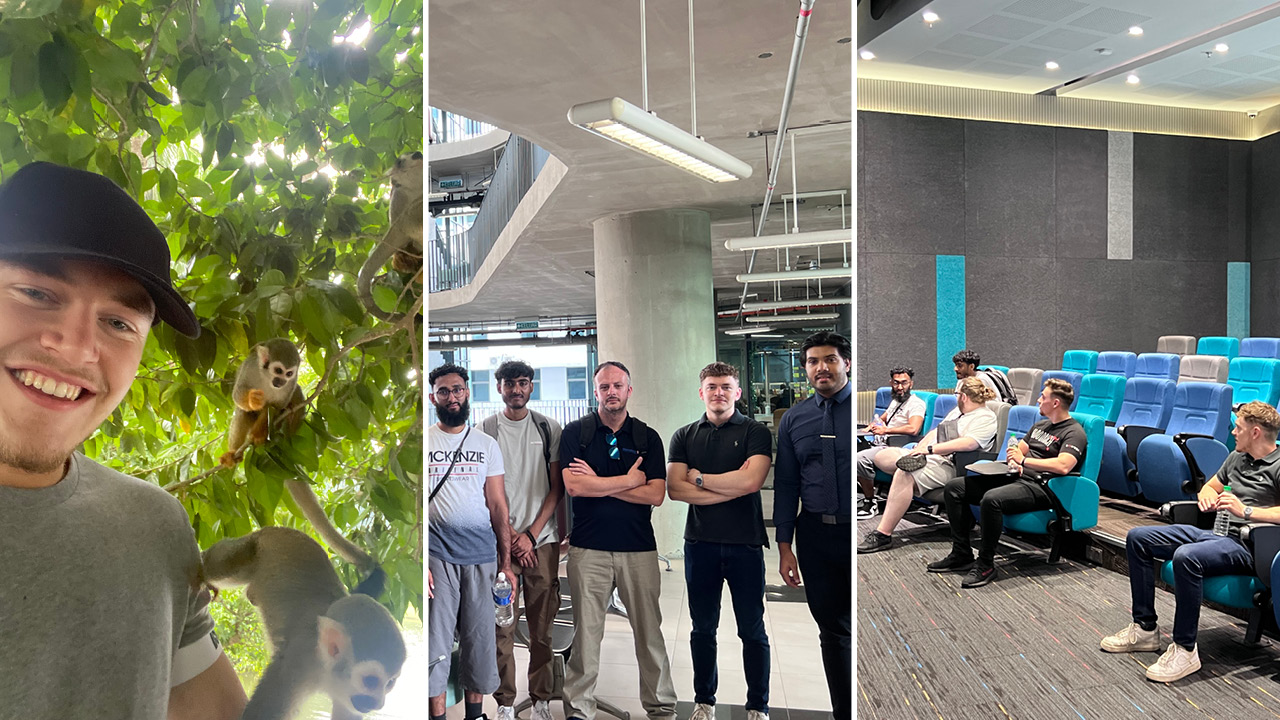 What was the highlight of your DMU Global experience?
For me, the highlight of my experience was taking a small boat to monkey island, and feeding the different types of monkeys that lived there. The big ones were very strong and very skilled in stealing your food, but the smaller spider monkeys would sit on your shoulders or head and eat pieces of food bit by bit, they were very, very cute. The monkeys happened to be extremely photogenic, so this was a great selfie opportunity to say the least.
What would be your top tip for anyone travelling to the destination you went to?
The itinerary is going to be busy as there is so much to do there, so use your time wisely. Try not to stick to the activities that you are used to, as now is the time to really push yourself and do as much as you can whilst you have this amazing opportunity. Make sure you're well rested each night to be energised for the action-packed day ahead of you when out in KL.
What would you say to somebody considering participating on a DMU Global experience?
Even if you're not keen on travelling far away take a leap of faith and jump into a DMU Global experience. Regardless of whether if it's something to do with your course or an extracurricular activity it looks great on your CV, and to future employers when trying to get a job!
DMU Global really help you out before the trip, from the financial side to making sure you're prepared with a pre-departure checklist, so you know what to take and what not to take to make the most of your experience. They are always well organised, so you won't be in the position of not knowing what you are doing, especially when you're indecisive like me as it takes away that stress. Overall, this is an amazing opportunity and I hope I can go on to another one before I finish my studies at DMU.