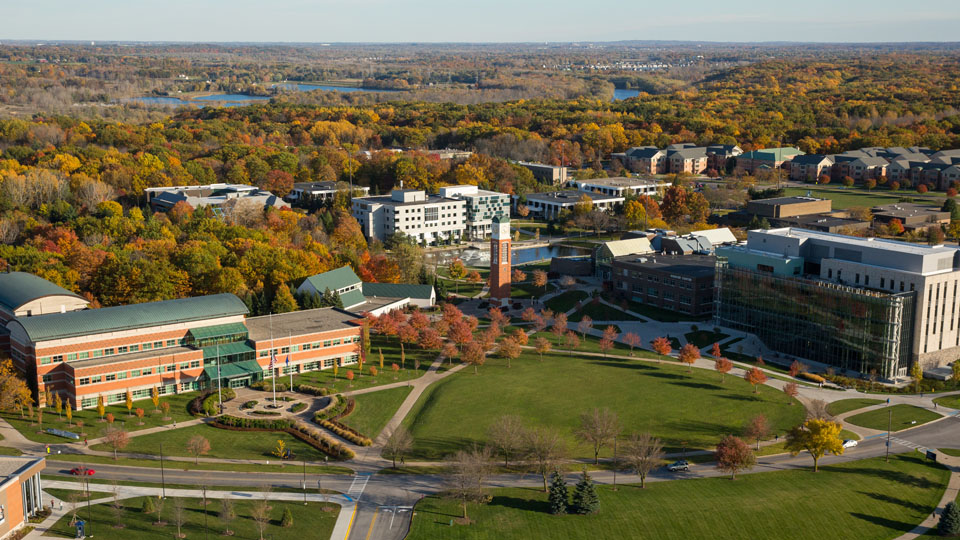 Sophie Bartrop is a final year student on the Design Crafts course and specialises in metalsmithing. She went to Grand Valley State University in Michigan and describes it as being one of the best years of her life.
Why did you decide to study on exchange?
I was desperate to discover and experience new things and reignite a passion for activities I love. I wanted to travel and immerse myself in an entirely different world where even food shopping was an exciting possibility of new things to try. Coupled with the fact I would be able to strengthen my artistic capabilities by taking classes I wouldn't have the chance to otherwise is what sold me on pursuing an exchange year.
How did you deal with being alone in a new country?
I struggled a lot more than I thought I would with living a new country. I like to pride myself on my independence, but establishing a new support system whilst being in a different time zone was extremely challenging and I ended up making use of my university's counselling services which helped me adjust. Over my first month in the US I developed deeper connections with other international students, who helped me feel less alone and we found we could all relate to similar struggles and confusion. Although you will likely encounter feelings of worry and doubt on an exchange year, it's important to remember that they will not last. Over a few weeks the culture shock will fade and you will make friends for life.
What was one of your funniest moments from your study abroad?
During my first semester I was given the assignment of going to a local museum, so I decided to invite my international friends along with me. We spent time looking at the different exhibits and my friend Alex expressed great excitement at the fact the museum had a planetarium and immediately insisted we book onto the next show titled "Dark side of the moon". We took our seats, sat down and the lights went off. We stared at the dome in anticipation of a calm, educational narrator talking us through the stars and moon. However, we were instead met with bombardment of brightly coloured strobe lights and projected hypnotic patterns. It was then I realised we had booked onto a laser light show to the entirety of Pink Floyd's album "Dark side of the moon". The shared expression of confusion from my German and Australian friends was truly unparalleled. Alex then slept through 80% of the show.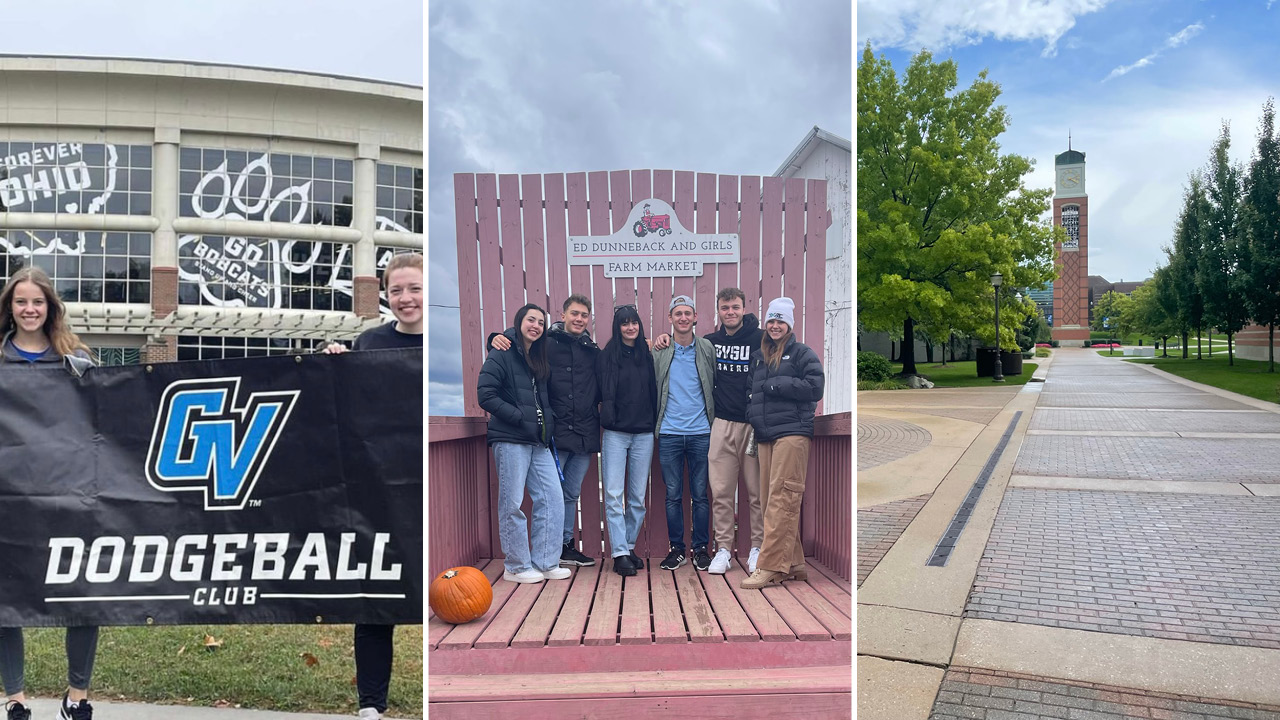 What's something you miss from your host country?
Hammocking! Michigan summers are incredibly warm, so during the afternoons on campus it wasn't uncommon to see people setting up hammocks in between trees on the arboretum. I spent many afternoons in a double hammock with my flatmate, lying in the sun, reading books and chatting. We even went to a local pier, set up the hammock, shared a blanket and watched the sun set over the lake horizon.
How did you find the different styles of teaching?
It took me a while to get used to the way classes are done in America. They are much more structured and run independently from class to class. Although the workload for studio art classes was very demanding, I feel like I really benefitted from this style of teaching as I could expand my knowledge on multiple subjects at once. I learnt more CAD and digital design programs and improved my drawing ability alongside other beginners. I even found the technique I am specialising in in my final year at DMU. I created some of my favourite jewellery pieces so far in the US and believe the additional time to specialise and improve my skills have been invaluable.
Did you join a sports club at your host university?
Whilst I was at Grand Valley State University, I joined the dodgeball club as a way to meet new people and stay active. We travelled to other universities in different states for competitions and tournaments and having spent a round trip of 16 hours driving to and from West Virgina I can say I definitely bonded my team.
Did you travel anywhere after you exchange year?
After my exchange year I went on a solo trip up to Toronto, Canada. I stayed a youth hostel, met and explored the city with other brits, travelled to Niagara Falls and tried some of the most amazing food in Toronto's Chinatown.