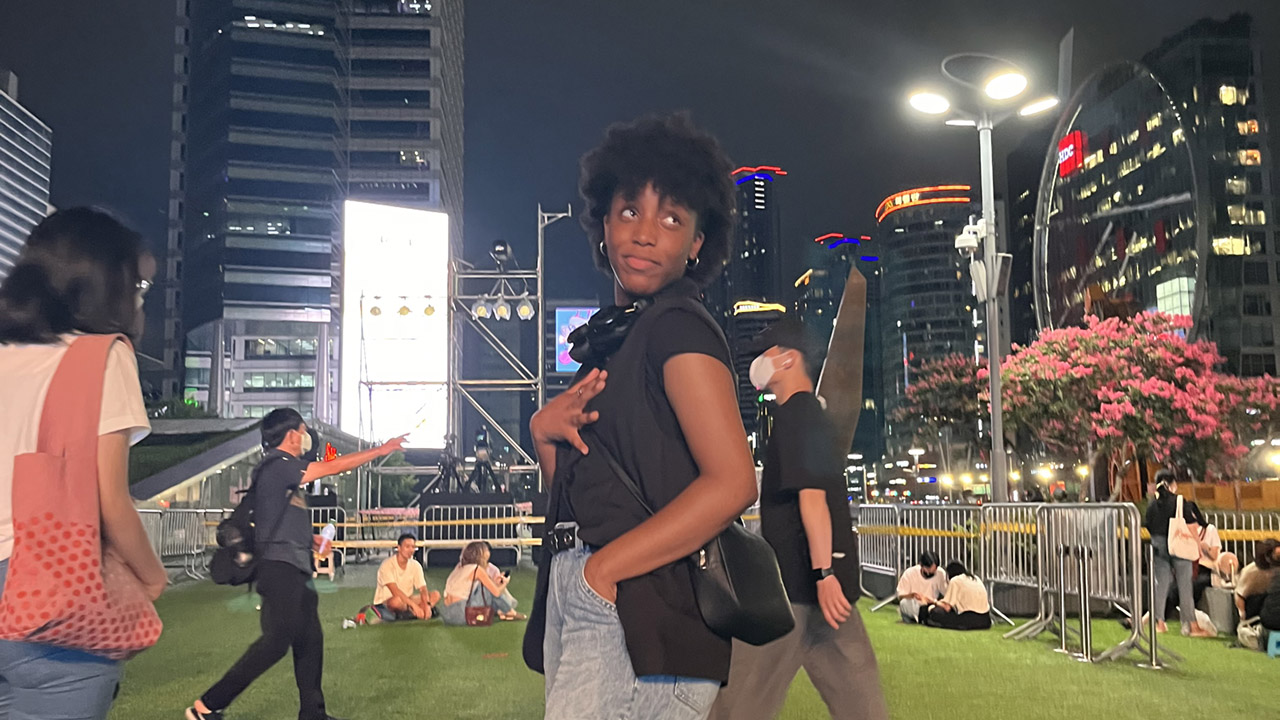 Jessie Nsingo, having completed her first-year studying Music, Technology and Performance, spent 4-weeks at Yonsei International Summer School (YISS), one of the world's premier universities in South Korea! Through the YISS program, Jessie studied in one of the most exciting cities in Asia, Seoul. Based in centre of the city, she was taught by both Yonsei's distinguished faculty and was immersed in Korean culture throughout the experience.
The opportunity was partly funded by the Turing Scheme and was open to all DMU students. Below are some of her thoughts about the experience…
Why did you decide to travel abroad with DMU Global?
I decided to travel abroad with DMU Global as I wanted to have the full experience of what University has to offer, and broaden my understanding of education on a global level. As a musician and artist, being able to study abroad is particularly important as it helps with inspiration for projects, practicing social skills and learning essential skills needed for the industry. I also wanted to travel abroad, especially to South Korea, as I am currently practicing my Korean language skills. I also love to challenge and push myself out of my comfort zone. When you are in a different country, you are forced to adapt to diverse cultures and mannerisms as well as communicate in a completely different language.
Were there any barriers that you had to overcome to participate on this experience? Were you nervous about anything prior to going abroad?
There definitely were barriers! As I was travelling on my own for the first time, I had to learn how to check in for my flight, manage my time and make sure that I had all the essential documents . After arriving in South Korea, I had to build up my confidence to communicate in Korean to get around, whilst appreciating that I was still learning. I was extremely nervous that there would be things that I did not understand, but the locals were very lovely and extremely helpful.
How helpful was Widening Participation Turing funding in allowing you to participate?
The funding, which I am really grateful for, allowed me to pay for the program fees, cover the cost of the housing and overall helped me to take part in this experience. Alongside my travel insurance, the funding gave me security.
What activities did you participate in whilst abroad?
I was studying abroad, this allowed me to get experience from another university as well as learn a whole new subject. I was able to visit loads of tourist attractions; I hiked up a mountain, I got to see the whole city from a tower, and I got to try numerous different foods as well as experiences. Honestly, there are so many things that I can list out. It's better to experience it for yourself rather than hear it from me!
What would you say to somebody considering participating on a DMU Global experience?
Do not miss the chance! Honestly, it was one of the best decisions I have ever made. Do not let the fear overcome your thoughts and just do! It was a 1 in a million chance and it happened to be. If you do not get this opportunity now, there are so many others.
Learn more about Jessie's experience in her VLOG below.