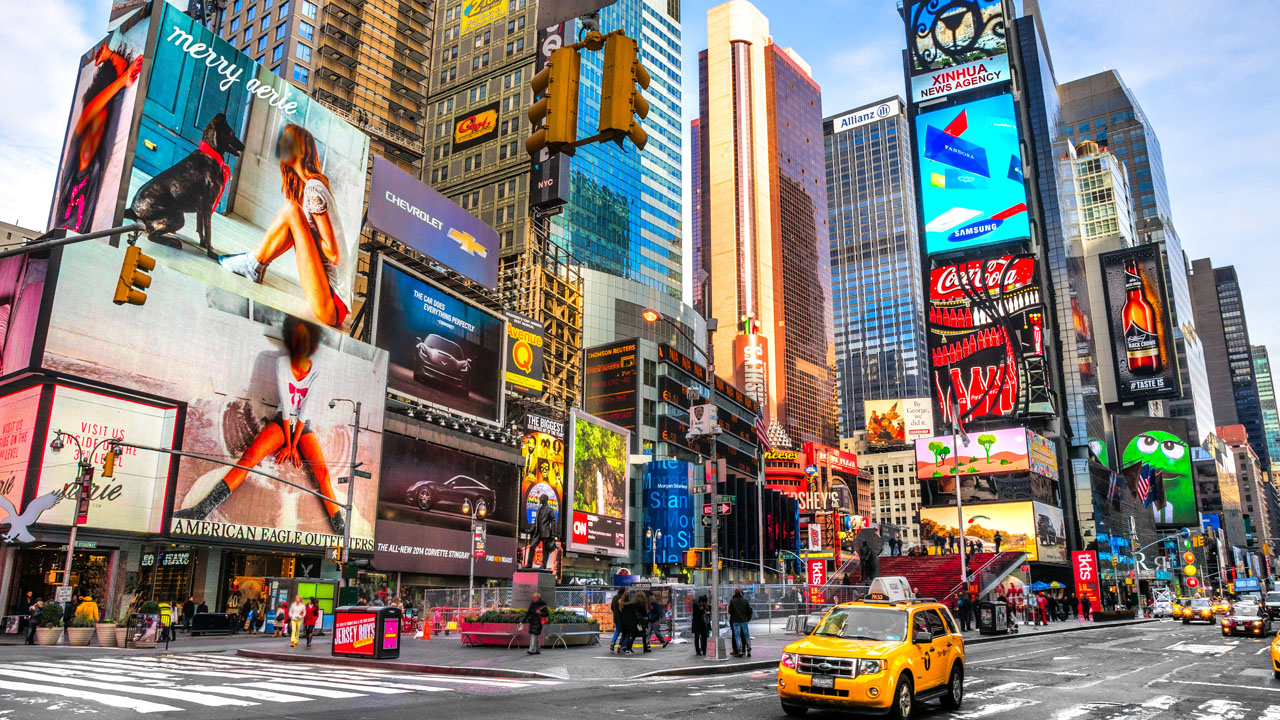 Back in 2017, Mollie Mansfield was taking in the stunning views of skyscrapers on the Manhattan skyline as part of a DMU Global trip to New York.
Now, just six years later, the De Montfort University Leicester (DMU) journalism graduate is working in one of those skyscrapers as an editor for the US edition of The Sun newspaper.
Mollie works on the famous Sixth Avenue – or Avenue of the Americas – just off Times Square, in the News Corp. Building, which is also home to the New York Post, Wall Street Journal and the Fox News studios.
Mollie is just a half hour commute from work, living in Jersey City, New Jersey, and loving every minute of the cut and thrust of carving out a career in one of the world's great cities, being available 24/7 to work on any breaking story.
"The number of opportunities there are… there is always a news story developing", Mollie says from a stifling hot New York.
"A lot of people in the US, and certainly in New York, are more open to telling their stories. There are so many different people with different lives, and different tales about how they ended up in the city.
"It doesn't matter if I'm sat in the subway or the pub, people will tell you something interesting."
With a great job comes great pressure to be first with the news.
Mollie said: "I'm Head of Live Coverage for The Sun and The US Sun, but I'm based in New York. In this role, I manage Breaking News, but before that I was the reporter writing the stories.
"The one thing I pride myself on is being quick. I can jump on a story and make it live in a matter of minutes.
"I was on my shift when I saw a post on Twitter from someone saying something about Tiger Woods being in a car crash.
"I saw it before anyone else reported it, spoke to the police to stand up the story and published.
"It was a big story, and of course everyone in the world knows who Tiger Woods is, so it went global."
Mollie started her career working at Caters News Agency in Birmingham, chasing and supplying stories to the national and international media before she graduated.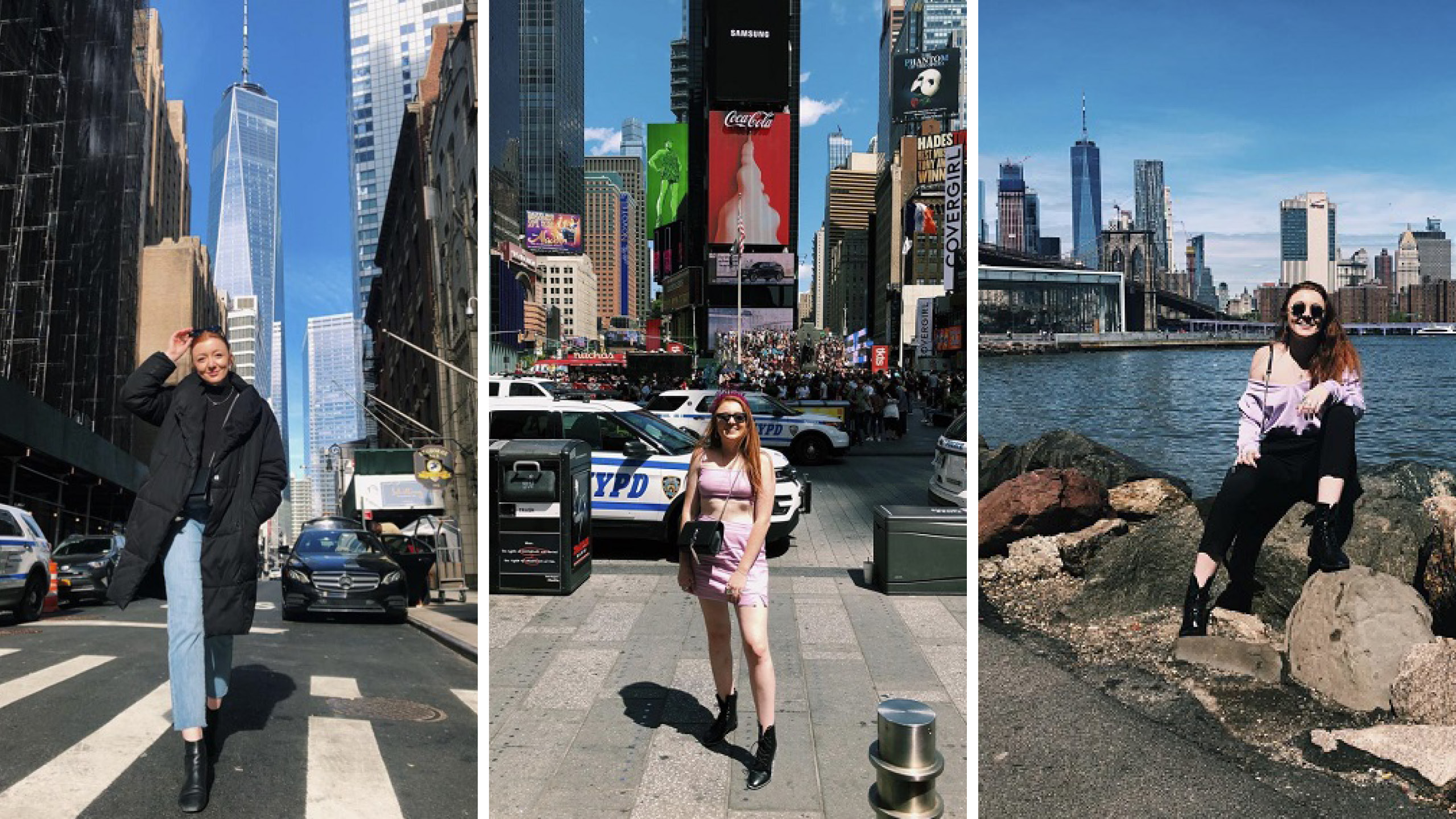 Caters then moved her out to New York where she worked for over a year before she was then poached by the US Sun to help establish the newly formed media outlet. She has worked in the city ever since covering everything from Biden's election victory to being flown to London for the Coronation of King Charles III 'as the US loves the Royal Family'.
Mollie says she owes a lot of her success to the DMU Journalism course and its tutors, who showed her the skills required to take on a job in the media.
Mollie said: "I look back on my time at DMU really, really fondly. The diversity of teaching, in the sense of how the lecturers' careers took different paths, really helped.
"There was always someone you could talk to about different issues. Before my interview with the Caters news agency in Birmingham, I asked for some advice about whether it was a good career move or not.
"The course was also focussed on digital journalism and not all about print.
"So that made me familiar with skills I would need. It also built my confidence. Every Tuesday we would have to go out into the streets of Leicester and vox pop people
"I loved the fact there was the NCTJ qualification and I learned media law and shorthand. You need all that knowledge.
"It is crazy the amount you learn and, at the time, you ask yourself when are you ever going to use all these different skills. Well, I can safely say I use them every day of my life."
So, what advice would Mollie give to any journalism students thinking of breaking into the media?
"I would say get ahead of yourself.," Mollie says. "Talk to people about work experience and internships. Take up freelance positions while you are still at university. Get all that experience under your belt.
"I worked for music publications and the Leicester Mercury while I was still on my course. I also worked for the Demon newspaper the whole time I was at DMU.
"It helps you understand about meeting deadlines. And, of course, keep writing and perfect your craft. Always keep yourself involved in journalism.
"Utilise your lecturers. Whenever you have a question, ask them for help. And make sure you go to all your classes – especially shorthand.
"I have had to graft to get where I am. I did years of unpaid work and worked as much as I could. I still give it my all every single day. I am always coming up with ideas and always thinking proactively. You must have confidence in yourself.
"It is an all-consuming thing. I can't get home after work and not know what is happening in the news. You have to immerse yourself 24/7."