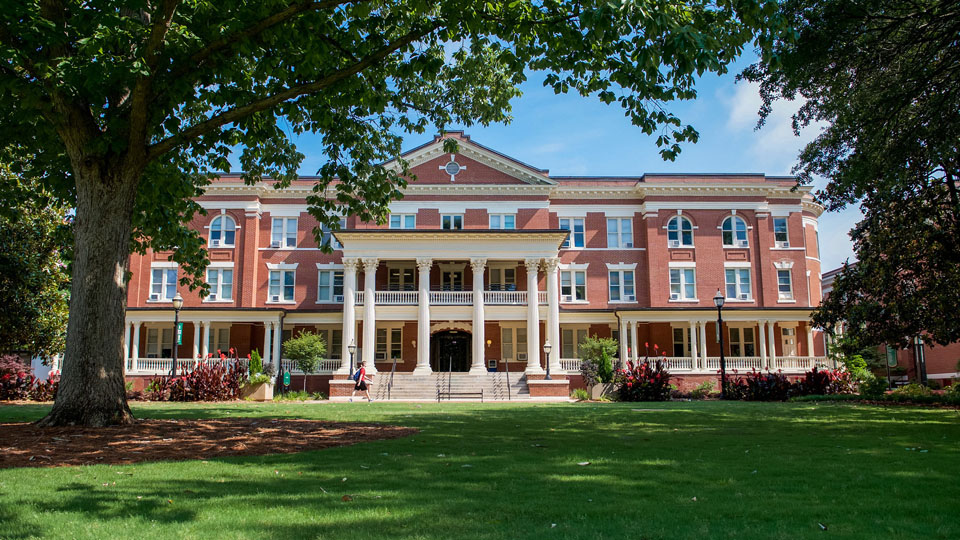 A Journalism student from De Montfort University Leicester (DMU) is preparing to head off on the trip of a lifetime, spending a year studying in the USA.
And the golden opportunity to head to Georgia has all come about thanks to a former boss who recommended he study at DMU.
Rian Fearnehough has just completed his second year in Journalism and, thanks to DMU Global, will spend the next year at Georgia College and State University, in Milledgeville, studying Journalism and the History of the USA since 1877.
He is already planning trips to Florida to watch his favourite NFL team the Jacksonville Jaguars – who are owned by the same person who runs Rian's football team Fulham – and friends and family are also looking forward to travelling out to see him.
Rian had not planned to study at university but, when COVID hit, he had to take a step back and reassess his career plans.
He explains: "I was working in a little café and, like so many people, I lost my job due to COVID. When I was speaking to the owner it turned out he had a daughter who had studied at DMU and loved her time there and he recommended I apply. My Dad then said I should go for it.
"I am the first person in my family to go to university and it has been really good. The Journalism course is great because it presents me with so many options to work in areas such as broadcast, news writing and sport.
"And now I am heading off to the US for a year. I knew about DMU Global when I applied and it was definitely a big attraction for coming to Leicester. I was always planning to take up the option to study overseas for a year."
"I am definitely going to Florida to see the Jacksonville Jaguars. I am a massive Fulham supporter and the NFL team is run by the same owner of Fulham. Then my friends are all looking forward to coming out to see me for Spring Break. And my sister wants us to go to Boston because she is fascinated by the Salem Witch Trials!"
Rian, who studied history, geography and psychology at A-level, would not hesitate to recommend a trip with DMU Global.
"Applying has been really straight forward," he said. "Any time I have had a question I have always been able to get good advice from the DMU Global team. I am just really excited about exploring a different culture.
"The US was always going to be my choice as I have always wanted to go there. My mum and dad took my older brother and sister to Disneyland in Florida before I was born and I always felt I had mossed out," he laughs. "Now I am finally going out there.
"I know I have not got to the US yet but the way the DMU Global team has been means I would definitely recommend a year abroad to anyone else at DMU."
Students are invited to apply for this opportunity in their second year of undergraduate study to spend a sandwich year abroad. All selected students receive comprehensive support prior to, during and upon return from their exchange.
Students also receive financial support from the UK Government Turing Scheme. For academic year 2023-24 we have students from all four faculties on various degree programmes spending a year in a range of exciting destinations including South Korea, Japan, Finland, Germany and more.
To learn more about studying on exchange, click here.