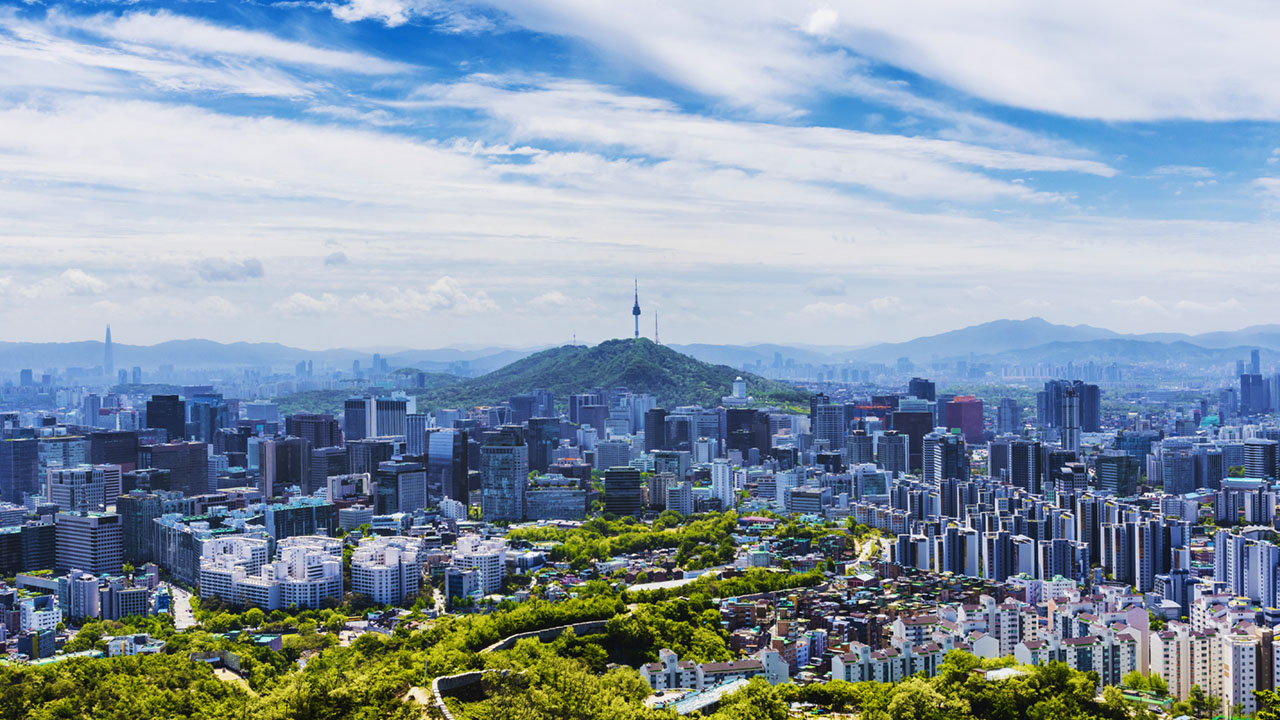 Joe studies English Language with TESOL at DMU, and chose to study on exchange at Hankuk University of Foreign Studies. Here are Joe's reflections on his year spent in South Korea.
Did you notice any differences in the teaching styles between the UK and Korea?
Studying in Korea is a lot more intensive. We had to dedicate all our spare time to studying and revising to keep up in class. Education there is highly valued and so it is expected that people work extremely hard to surpass the high-grade boundaries. However, it can be an enjoyable experience! There are many coffee shops in Korea and in almost all of them there are students studying hard, either alone or amongst friends. The passing grade there is a lot harder to attain. There is a lot of difficult content but over 70% is required to be a pass benchmark. Online learning is a lot more engaging. Although I hated the thought of my face being streamed to the whole class, it made me focus a lot more on the lesson and remain engaged!
Did you meet any new people?
In my classes there were a wide variety of students from all over the world! These nationalities include American, German, Croatian, Chinese, Thailand, Mongolia, Kazakhstan, Ukraine and Japan. Everyone is so interesting and is always nice to be around. It was interesting to learn about other cultures and what they think of current events going on in the world. I also made local friends with whom I spent the Christmas break instead of returning home!
Did you discover and enjoy any local food or drink?
Kimchi Fried Rice? This is a mean question because there are so many amazing foods in Korea! Anyway, this dish is tasty, nutritious, easy to make at home and when made in a big batch can supply the weeks lunch.
What was the biggest challenge you experienced?
Adapting to the fast-paced lifestyle while tackling a daunting language barrier – This exchange has been a wonderful experience which has brought many happy memories and experiences. However, I found myself often exhausted. Just doing a simple weekly shop at first brought a sense of anxiety within me; taking time to understand what I was buying all the while trying to figure out what was a fair price and trying to not the be in people's way.
What is one piece of advice you would give to someone planning to study on exchange in Seoul?
My advice for shopping in a country where you can't read the language; before you go to the supermarkets, look up the countries equivalent online so you know what you're looking for along with key words. However, the most important tool someone will need when out and about doing anything is the translator app Papago. It is far better than Google and usually translates well between English and Korean (as well as Japanese). This was vital when doing complex errands like setting up a bank account or organising details with the immigration office.
What was the most memorable experience of your exchange year?
The Han River Cruise! On the anniversary with my partner Georgina, I organised for us to go along the Han river on a boat cruise for two. We went as the sun was just beginning to set, getting to see the city beautifully transition from day to night with the city's lights casting into the water. In short, it was quite a sight to behold and made me appreciate even further what an amazing and different place we were in.