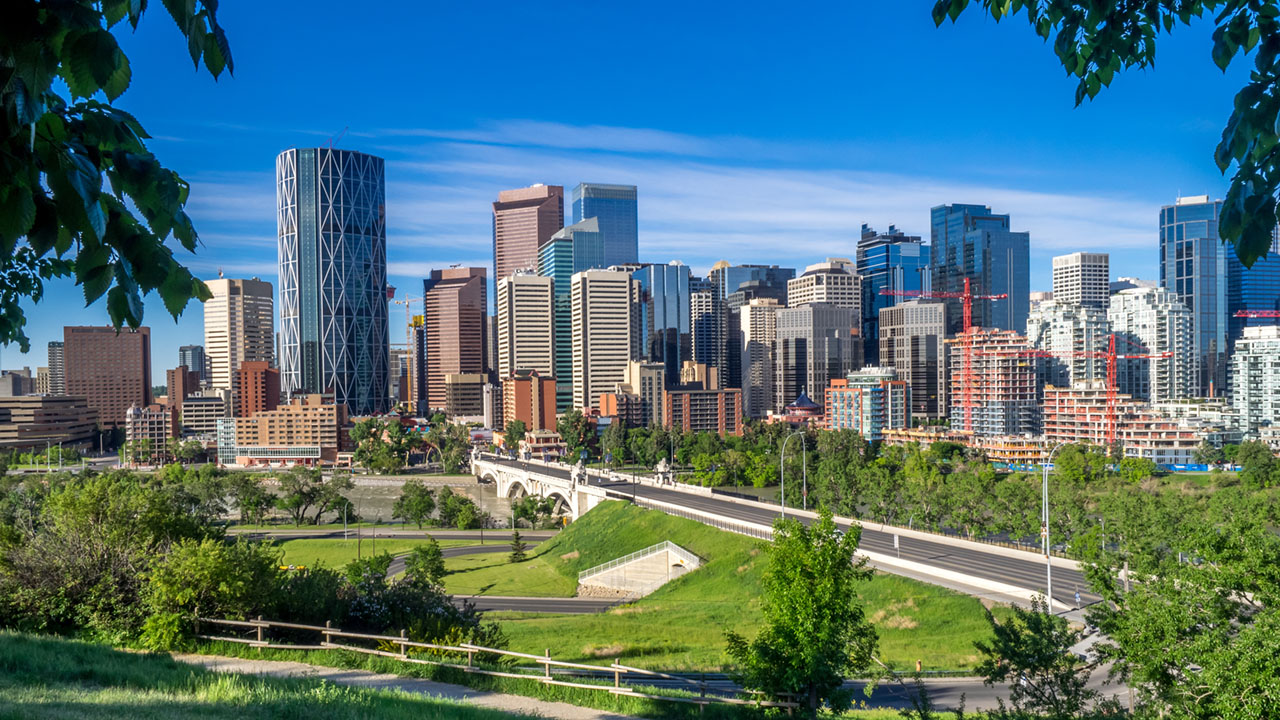 Kitty Hollet is a third-year student at DMU currently studying Criminal Justice. She shared her reflections at the mid-way point of year studying at Mount Royal University in Alberta, Canada.
Travelling to Canada
To my surprise, I found the travel aspect of my year abroad the most difficult part of the process. Luckily, to study in Canada you do not need a visa, just a study permit. However, this process was rather lengthy and look them five months to get back to me! I found out that my permit had been approved just a week before I left. This made it rather stressful! To anyone hoping to go to Canada to study I recommend applying as early as possible to avoid the stress I had!
Furthermore, the flight process was something I was really daunted by as I had never flown alone before; however, it was so simple! I now feel so much more confident with the whole airport process, and if this is something you're worried about never feel awkward to ask someone for help. Even if the question feels stupid! When I arrived at Calgary airport, all I had to do was go to the immigration office for them to check my papers, which was really easy and went smoothly. Then I got an uber to my accommodation and met my housemate!
University accommodation
I am currently staying in university-provided accommodation, which is a house with shared bathroom and kitchen. There were meant to be four of us staying here, however it is only me and my other housemate. The house is lovely, and is in such a great area. I am less than a five-minute walk from campus and right by the library! Being in a house is also much nicer, in my opinion, to being in flats as there is more space and feels more like home. I have since decorated my room slightly to make it homelier, with lights and such! My housemate is also really nice and we get along really well!
First Impressions of Canada
My first impressions of Canada have been overwhelmingly positive! One big difference is the weather, as in Calgary it is very cold and very snowy, so it has been icy and chilly. It has even got to -14 degrees Celsius at one point! Another difference is that the price of food is so much more expensive than the UK! Even when converted to pound sterling, my food shop which has stayed mostly the same has more than doubled in price. Relating to this, there have been some food items that I can't get here! For example, things like golden syrup and Weetabix. Lastly, there is a big difference in the wildlife and animals here. They have lots of ground squirrels and black squirrels, which are cute to see. Also, they have lots of eagles and rabbits, which are now turning white for the winter!
Meeting new people
Since being in Canada, I have gained myself a boyfriend which is lovely! Therefore, with him living here he has shown me lots of places which I potentially wouldn't have gone to without him. For example, Calgary Zoo and many parks in the city.
Academic studies
There is a huge difference between teaching in England and Canada. At DMU, for my course, I only do one large essay roughly once a month. However, in Canada, the assignments are much smaller but more frequent. Luckily, all of my exams have been open book and/or multiple choice. This I have found quite difficult because I am quite a procrastinator, but it has forced me to get a good work ethic going. Which will be really beneficial when I return to DMU for my final year.
Challenges
Luckily, I haven't had many serious problems since being here! Apart from expected problems like homesickness, I have been quite lucky. One way to combat homesickness is the obvious, to just keep in constant contact with friends and family. Me and my friends have been facetiming just to keep up to date with each other's lives, which doesn't make me feel so far away. As well as this, I am seven hours behind the time in the UK, so to deal with this I just make sure to call family in the evening and keep my world clock on for London! Therefore, I know when is best to call family and friends to stay in contact.
In conclusion…
All in all, this has been one of the best decisions I've made and I'm having so much fun! So, if you're thinking about doing it, I would recommend it to everyone!