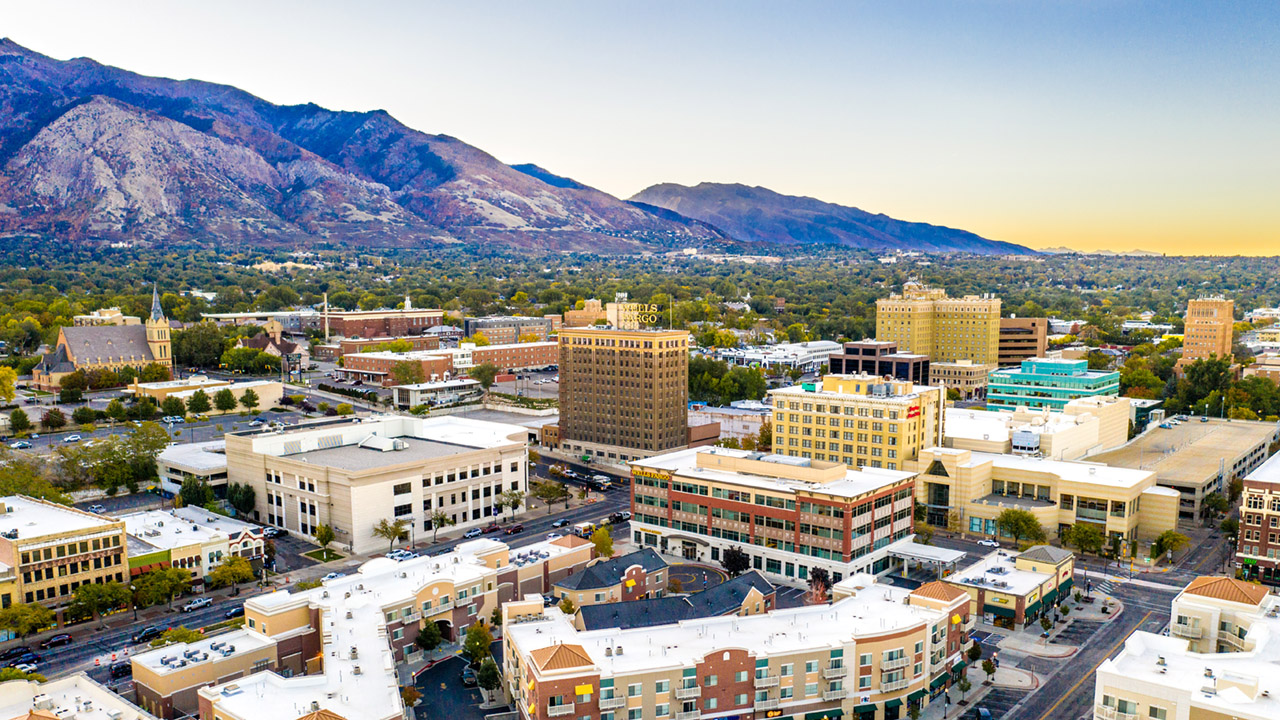 Georgia Fidler a third year Interior Design student, spent a year studying at Weber State University in Ogden, Utah. Below she shares her experience of living, studying and travelling in the United States.
How did you find out about studying abroad and what made you want to do it?
Since my first open day at the university, DMU Global, and everything they offer, was a huge influence in me deciding to study at DMU. The opportunities they offer stuck with me at the back of my mind right until my second year, when I had to decide whether I wanted to make the most of a possible sandwich year between my studies, or simply carry on with my third year. I had no reason not to study abroad, so I looked more into it and realised it was something that would be so beneficial to me – personally and academically.
Tell us a bit about Weber State University, Ogden city and the state of Utah
Weber State University is in Ogden, which is North of Salt Lake City, in Utah. Just like the rest of the state, Weber's campus is surrounded by a stunning range of mountains – evidently different from DMU's city footprint. Utah has a population of around 3.3 million, and there are a lot of activities to make the most of, including hiking, skiing, and, famously, exploring National Parks. As well as everything the state had to offer, Weber State itself offered a multitude of exciting events, the most prominent being the football and basketball games – go Wildcats!
What kind of accommodation did you stay in?
Weber State provided a range of accommodation options – both on-campus and nearby. As I was moving to a completely new country, I decided to stay on campus – in a shared dorm with my own room. This way I could be in the centre of the community and really get involved in the Wildcat life. I made so many great connections by staying on campus and what's better is each accommodation offered meal plans, so everything I needed was right at my feet. It also meant I didn't have to walk far in the deep snow!
Favourite place that you visited whilst you were there?
I was lucky enough to become very close to one of my roommates and her family. They really looked out for me whilst I was there, which I am still extremely grateful for, and they were kind enough in making sure I got to see every aspect of Utah. For Easter break they took me to St. George, a city in Utah close to the Arizona border, south of Ogden and Salt Lake City. This was by far one of my favourite places I visited in Utah. Despite being in the same state, it felt like we were in a completely different country, it felt very tropical. There were palm trees and red rock everywhere, and what's better… High School Musical 2 was filmed here!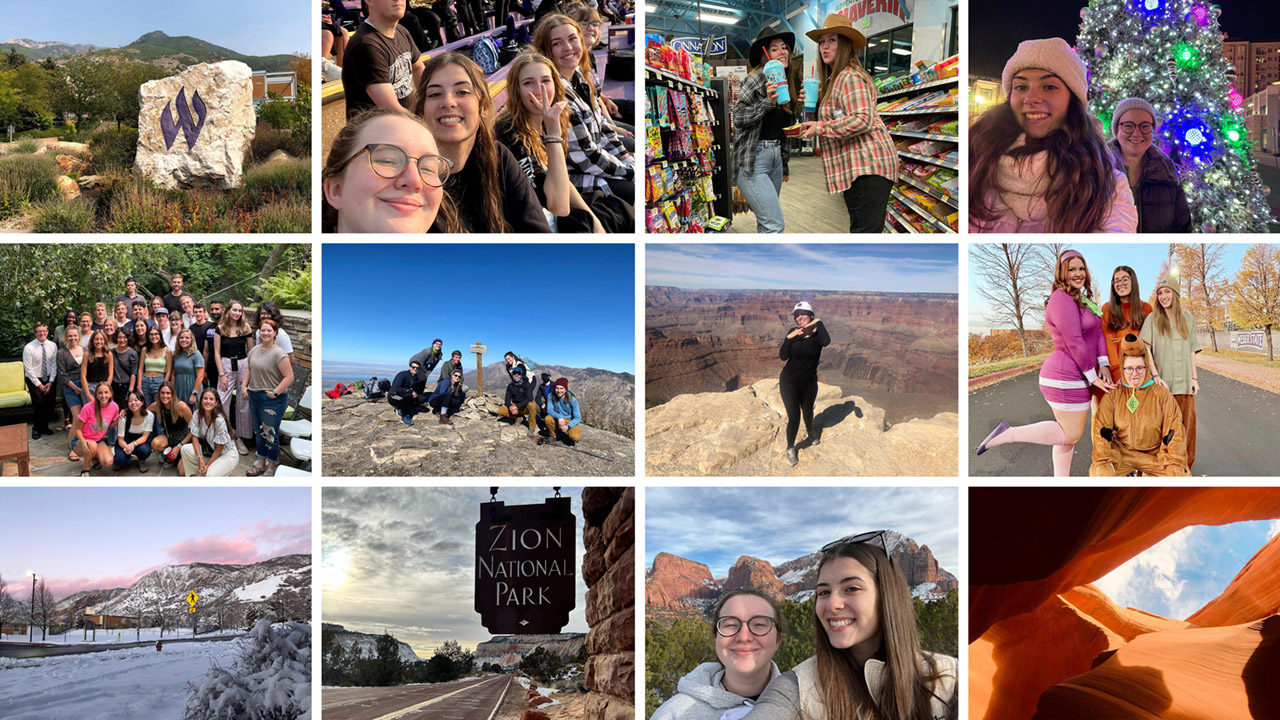 What did you find most challenging in your year abroad?
As you can imagine, moving to a new country alone comes with a lot of ups and downs, but one of the most challenging aspects I encountered whilst away was coping with the time difference between Utah and England. Utah is 7 hours behind time in England, which meant it was difficult to just pick up the phone and call my folks back home – of course they would've answered but I didn't want to call them at 3am to tell them I tried a new food or that it was snowing!
What was the funniest moment during your experience?
I laughed a lot whilst out there, especially with my roommates. But perhaps the funniest moment was dressing up as the Scooby-Doo gang for Halloween. Making an appearance as Velma, alongside my roommates Daphne, Shaggy and, of course, Scooby-Doo was a hilarious way to spend my first American Halloween. I have to say, we pulled it off very well and going for ice cream afterwards (yes, we actually went and sat in a public restaurant) was the cherry on top – we certainly helped make a lot of people laugh that night.
What was your most memorable experience whilst abroad?
Again, there is a lot to choose from, but if were going off what I remember feeling in that very moment, it'll have to be when I first saw the Grand Canyon. We took a road trip in Fall Break to a variety of National Parks around Utah, and the Grand Canyon was on the list of destinations. Myself and my friends, who were also not local to Utah, were extremely excited for the trip, but our breaths were taken away the moment we witnessed the sheer beauty of the Canyon – and I still remember that very feeling a year later.
What benefits have you noticed so far after returning to DMU from your exchange?
I didn't realise just how much my study abroad year was going to benefit me. I have noticed that I have a greater passion for my degree since returning – perhaps because I experienced a new perspective of the subject. It has also become evident that I am so much more confident in public speaking and even more independent than I was before. I am sure that in a few years' time, I will still be experiencing even more benefits! If there are no reasons for you to not go on a study abroad year, then don't even think about it – just do it!